News Updates
Health Checkup Camps
All News & Events Updates
FREE HEALTH CAMP Chelur - Feb 2014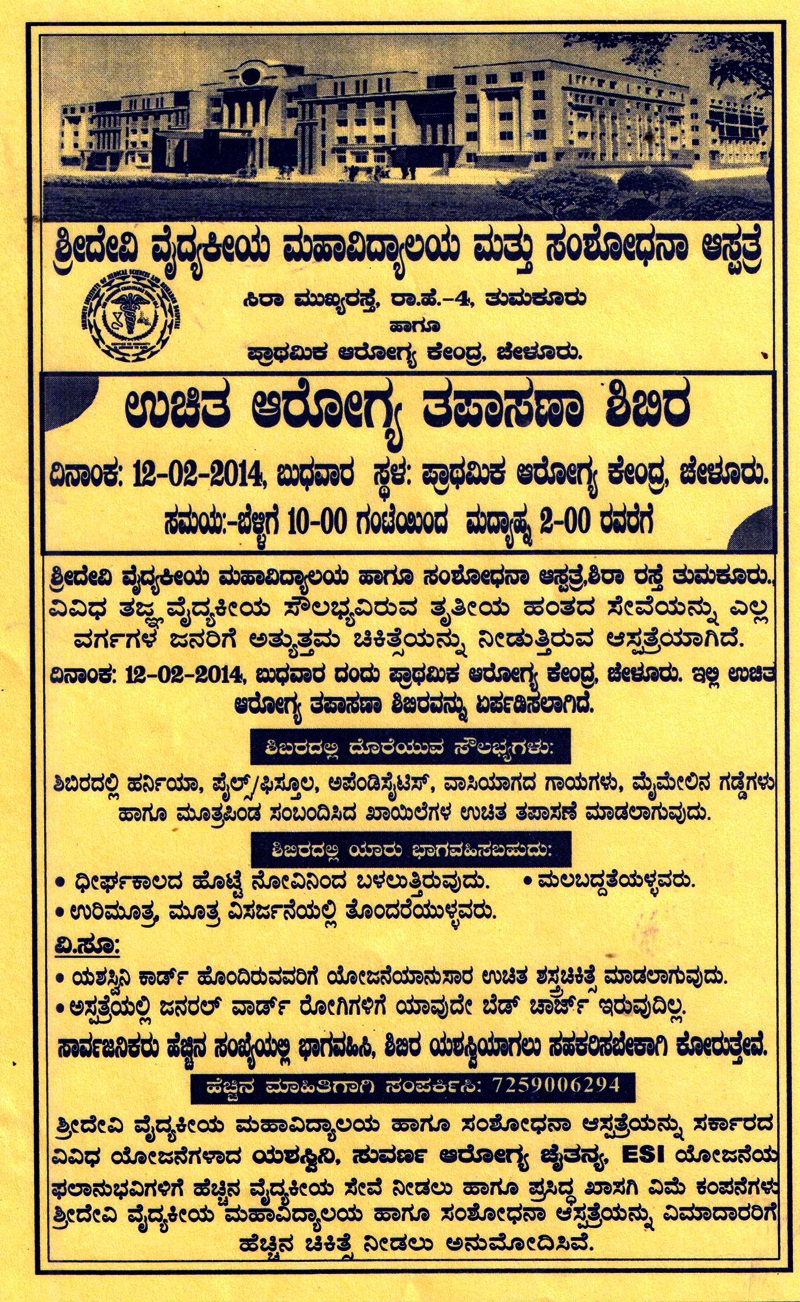 National Programme for Control of Blindness
National Programme for Control of Blindness monthly Review Meeting 31.01.2014
Highlights:

Govt ophthalmology officers from various Taluks covering Tumkur District.
Mr.MS Patil Distributed torch for all 32 Ophthalmology Officers who were present.

Guests:

Dr. Venkatesh, District Programme Officer, NPCB, TUMKUR.
Mr.MS Patil, Director, HR & IT, SIMSRH.
Dr.Prassanna Shankar Babu, HOD, Dept of Opthalmology.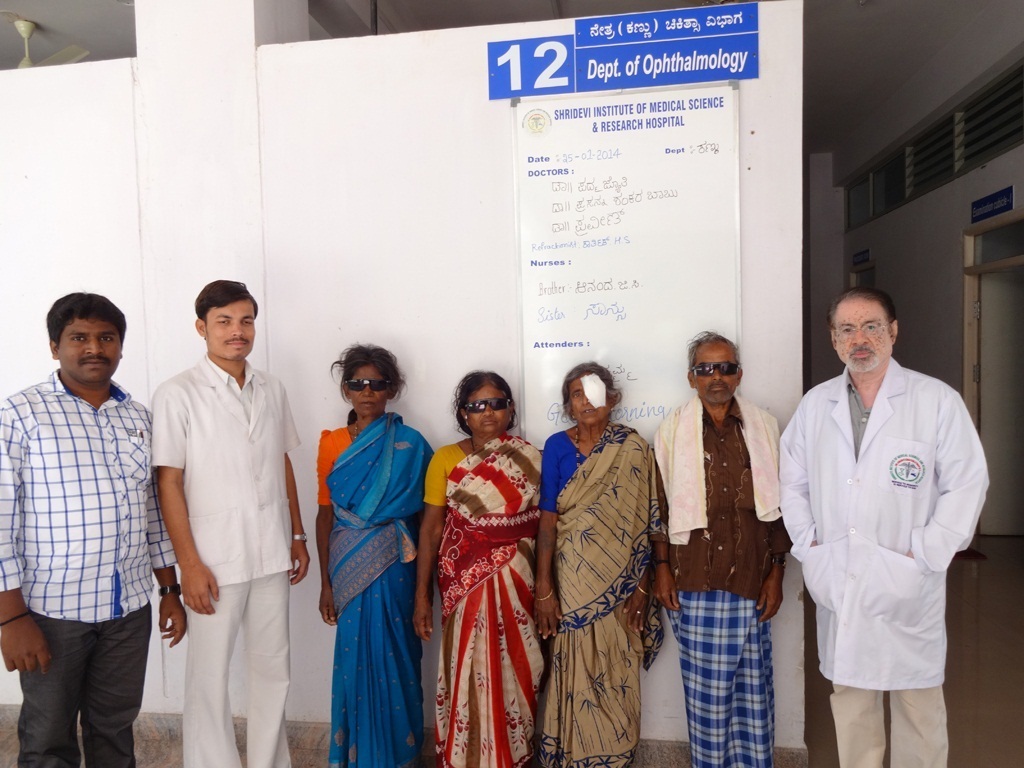 Free Eye Checkup Camp 22-01-2014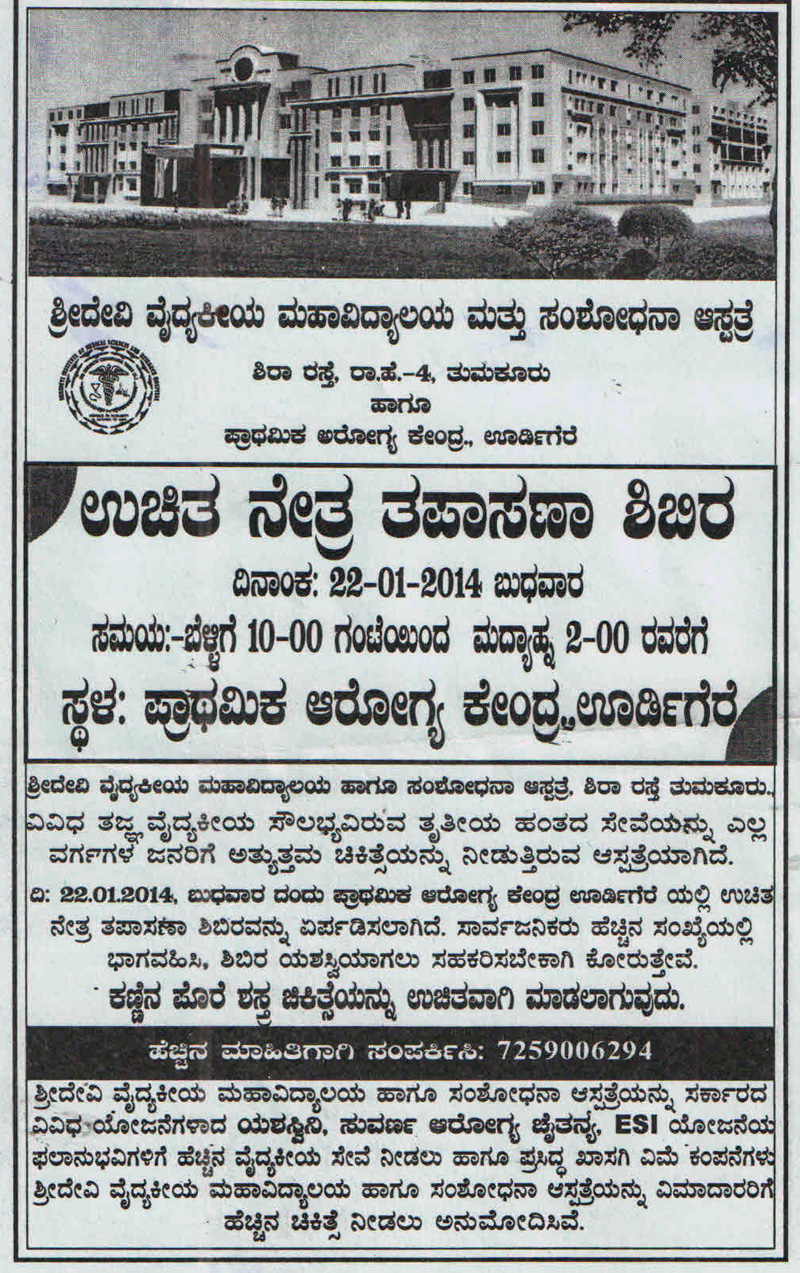 Pulse polio Campiagn on 19th Jan 2014
Dept of Paediatrics, SIMSRH organised a Pulse Polio Campaign on 19th Jan 2014 under the coordination of Dr. Mruthyunjaya.
MIDGESHI CAMP REPORT 14.12.2013
Report at Glance:
Date: 14-12-2013, Saturday
Time: 11 AM to 3:30 PM
Venue: Government Kuvempu Model School, Midigeshi, Madhugiri Tq. Tumkur Dt.
---
Participated Departments:
General Medicine - Dr. Sharif & Dr.Savitha
General Surgery - Dr.Narendra Kumar
ENT -
Dr. Smitha Chandra
Opthalmology -
Dr.Prassanna Shankar Babu
Orthopedics -
Dr Jagadish (CMO)
OBG -
Dr. Mahalakshmi
Paediatircs -
Dr. M. S. Patil
---

Total OPD: 205 Total Medicines distributed:

for 180 Patients
Referred to Hospital for Higher Inspection : 20 Patients (inclusive of Opthal and Surgery)
---
FREE HEALTH CAMP - DEC 2013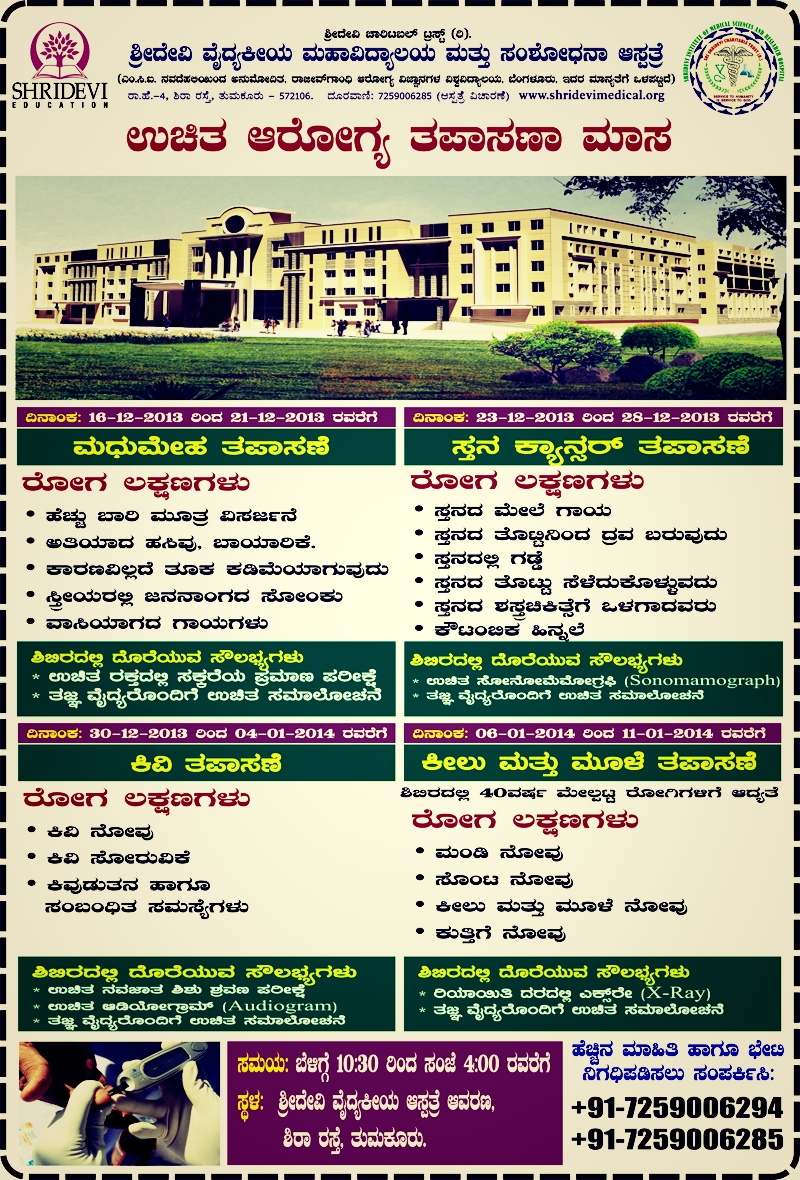 Health Camp Scheduled at Midigeshi, Madhugiri Tq. Tumkur Dt.
Training session for Paramedical Students
Training session for paramedical students at DHO Office on 5-12-2013
Page 6 of 7
This website was last updated on 05-01-2018
Content View Hits : 332352