Health Checkup Camps
Medical Hospital News Updates
DSO - Meeting
DSO - Meeting
SHRIDEVI INSTITUTE OF MEDICAL SCIENCES & RESEARCH HOSPITAL, TUMAKURU
DEPARTMENT of COMMUNITY MEDICINE
Meeting on Communicable Diseases Held on 01-June-2016 at District Hospital Auditorium,
Tumakuru under the chairmanship of CEO, ZP- Tumkuru.
Meeting was attended by the following COMMUNITY MEDICINE STAFF of SIMS and RH
1. Dr. Sunil Kumar (Professor & HOD )
2, Dr. Waseem Anjum (Assistant Professor)
Minutes of Meeting
 The meeting was chaired by CEO, DHO, DSO and DMO, Tumakuru.
 All the Medical Officers of PHC's and Taluka Health Officers attended the meeting.
 At the start DHO addressed the gathering and was very keen regarding the cleanliness of individual PHC's and informed PHC medical officers and THO's for maintenance of the same.
 District Surveillance Officer Dr. Purushotham addressed the gathering and informed regarding the activities to be done for prevention of communicable diseases at PHC level, taluk level and district level
 He gave the information regarding the present statistics of different communicable diseases in Tumkur district and told what are the measures to be taken for its prevention
 Rapid response team was formed for prevention of outbreak
 Tumkur Mahanagara Palike Engineer was informed regarding the areas which are the source of epidemic along with the maintenance of cleanliness of left out sites and drainages.
 Veterinary Doctors were also involved and informed regarding their Contribution.
 Minimum of 10 Hospitals from each Taluk should send the P and L forms to the DSO for reporting compulsorily.
 DSO informed regarding the IEC activities to be done at PHC level, Community level, Taluk level and District level.
 DSO also informed regarding the contribution of Education Department and their activities for prevention of communicable diseases.
Role of Shridevi Institute of Medical Sciences and Research Hospital:-
• Contribution of Community Medicine staff in Rapid Response Team during the time of Outbreak.
• Reporting of Communicable Diseases to DSO, Tumkuru.
• Involvement in IEC activities for involving medical, nursing and paramedical students.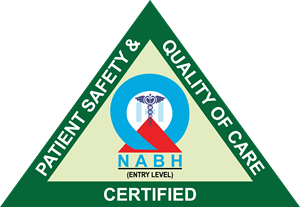 1st NABH Accredited Hospital in Tumakuru
Content View Hits : 1776872

This website was last updated on 20-10-2023, Friday