Health Checkup Camps
Medical College News Updates
A World Where Deaf People Everywhere Can Sign Anywhere
A World Where Deaf People Everywhere Can Sign Anywhere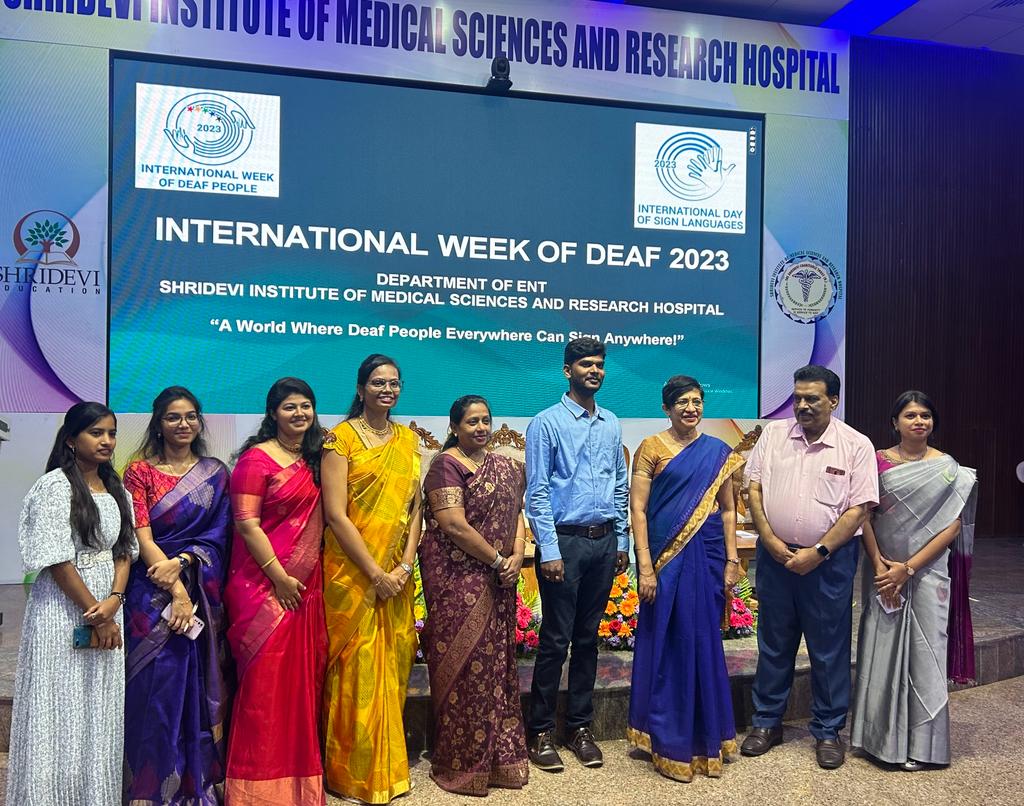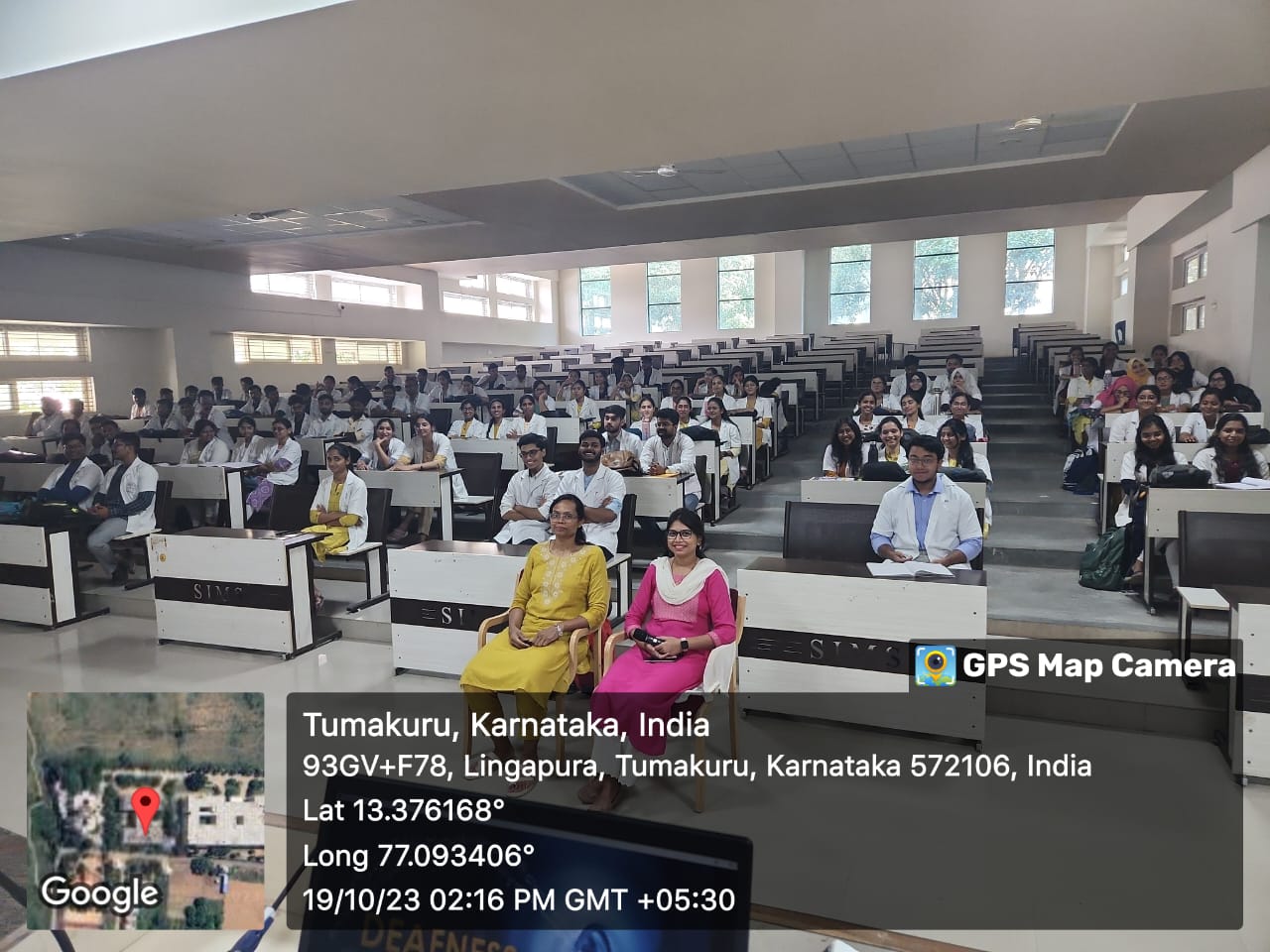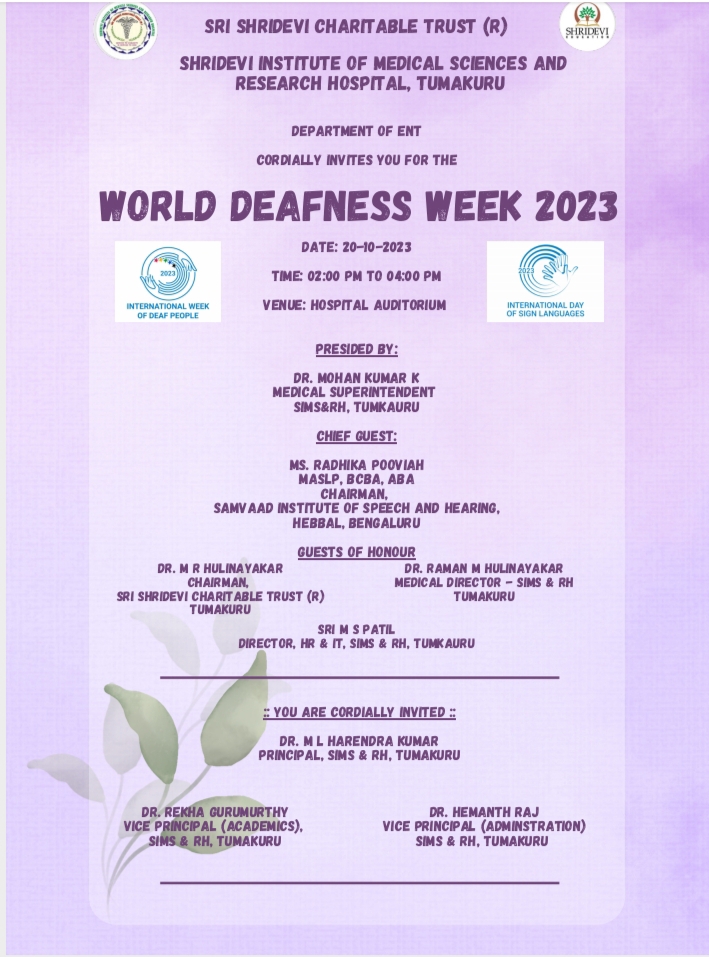 International Week of Deaf is celebrated every year from 18th to 24th of September.
The theme for 2023 is - "A World Where Deaf People Everywhere Can Sign Anywhere!".
This year, the Department of ENT has celebrated The International Week of Deaf from 09-10-2023 to 20-10-2023.
The Department had conducted school visits to:
A) MGM Girls High School, Madhugiri on 09-10-2023 and educated them about hearing loss, early intervention and virtual autism.
B) Vaani Deaf Foundation on 11-10-2023 and educated about early intervention, hearing aids and cochlear implants and post implant speech therapy.
C) Hellen Keller Integrated Education Society on 12-10-2023 and educated on post implant audio verbal therapy, and national programmes.
Interdepartmental Programme was conducted on 18-10-2023 for postgraduates of Department of ENT and Pediatrics, where the neonatal and childhood causes of deafness were discussed by the PGs of Pediatrics, and audiological evaluation and treatment of deafness was discussed by PGs of ENT.
Symposium for undergraduates was conducted on 19-10-2023 on the topic - "Evaluation of Deaf Child".
A poster presentation competition was conducted for the 2nd and 3rd year MBBS students based on this year's theme - "Importance of Sign Language".
A Guest Lecture was organised on 20-10-2023, Ms. Radhika Poovaiah, Chairman, Samvaad Institute of Speech and Hearing, gave a talk emphasising the importance of sign language.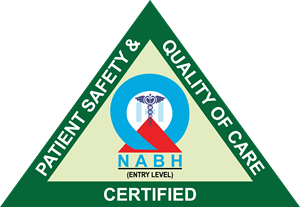 1st NABH Accredited Hospital in Tumakuru
Content View Hits : 1776924

This website was last updated on 20-10-2023, Friday