About Go Green
As our organization grows, we want to make sure we minimize our impact on the Earth's climate. So we're taking every step we can to implement innovative and responsible environmental practices across our organization to reduce our carbon footprint, ensure efficient computing by Green computing and help our employees be green.

The Institute has initiated a project to research, identify and promote an effective approach to sustainability on college and organization campuses in Connecticut. The Institute can provide leadership and resources to Connecticut schools interested in taking a comprehensive sustainability approach aimed at lowering energy use and cost, reducing greenhouse gases from building systems and transportation, water and waste water management, improving recycling, hazardous waste reduction and disposal, and materials procurement. This approach will target twelve areas of sustainable activity on a typical campus.
As part of the green campus initiative, several environmental projects are being piloted on by Shridevi Group of Educational Institutions campus. Shridevi Institute of Medical Sciences and Research Hospital is leading a signatory of the Tailors Declaration.
Why We focus on for our group of colleges?
As institutions dedicated to the research and education of a healthy, prosperous and sustainable future for all society, colleges and universities are ideal leaders in addressing the issue of climate change. By engaging institutions to implement solutions to climate change, Shridevi Group of Educational Institutions and the Research Hospital seek to expand the role of schools at every level of the climate change discourse, reduce missions, and establish a network of Connecticut universities and communities working together toward a common goal.
Perhaps most importantly, in acting to decrease their impact on climate change, colleges and universities will serve as learning laboratories whereby the campuses are "learning by doing", with broad implications for society.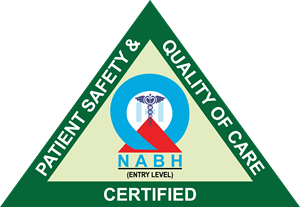 1st NABH Accredited Hospital in Tumakuru
Content View Hits : 1776928

This website was last updated on 20-10-2023, Friday