Health Checkup Camps
Medical Hospital News Updates
Free Health Camp Amalagondhi -Aug 2014
Free Health Camp Amalagondhi -Aug 2014
FREE HEALTH CAMP was conducted by Shridevi Institute of Medical Sciences & Research Hospital, Tumkur & sponsored by Amala's Kutumba Abirudhi Yojane at AMALAGONDHI, Sira Taluk, Tumkur district on 01st August 2014 between 10:00am to 4:00pm.
Camp was inaugurated by Dr. Amruth. M, Assistant Professor of Community Medicine, Dr. Somasundar, Assistant Professor of Pediatrics, Dr. Shubha, Assistant Professor of Ophthalmology, Dr. Smitha, Assistant Professor of ENT, Sister Rosamma of AKAY and Dr. M.C. Prabhudeva, MSW, Dept of Community Medicine.
Health awareness program on Causes, Signs & Symptoms, Treatment and Prevention of Malaria, Dengue and Chikungunya was presented by Dr.Prashant.J. H, Dr. Amruth. M and Dr. Dharaneesh Prasad from Department of Community Medicine, SIMS&RH.
The total number of patients seen and treated in the camp was about 260. Medicine – 64, Surgery- 24, OBG- 42, Pediatric- 42, Orthopedics- 38, ENT- 32, Ophthalmology- 18. Some of the patients were referred to Shridevi Medical College Hospital for further treatment.
Welcome speech was given by Mr. Jagadish of AKAY and vote of thanks was given by Mr. Govindappa of AKAY.
The response was positive and encouraging and camp was conducted in a peaceful manner.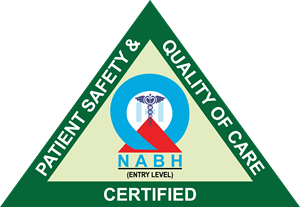 1st NABH Accredited Hospital in Tumakuru
Content View Hits : 1776862

This website was last updated on 20-10-2023, Friday