All News & Events Updates
Free Health Camp at Koratagere 01.05.2015
Shivakumara swamiji Birthday Celebration at SIMS&RH Campus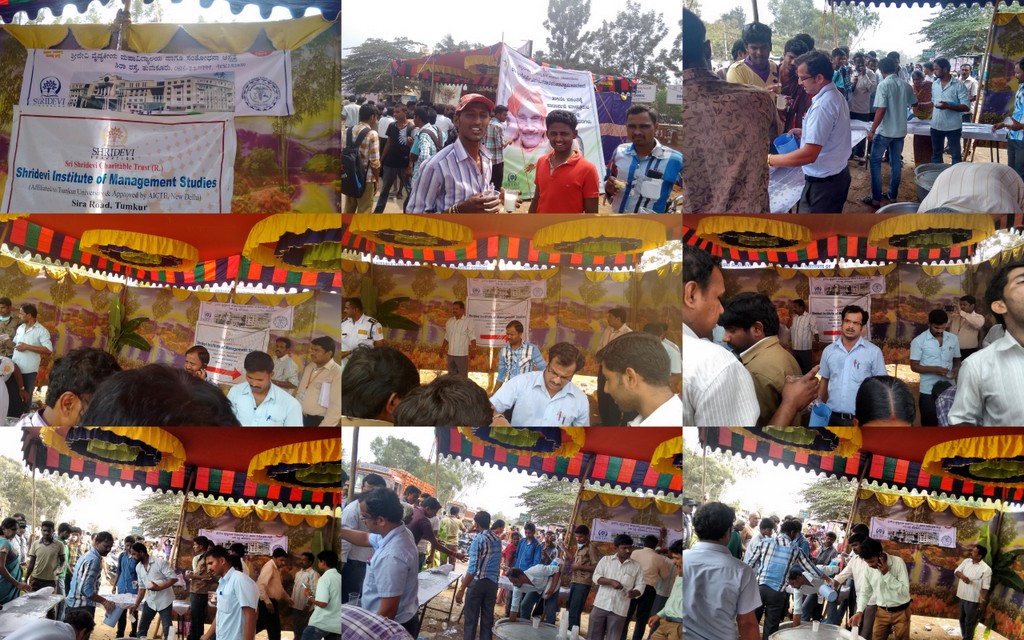 Free Health Camp 24-04-2015 at Dodderi
Ambedakar Jayanti was Celebrated on 14.04.2015, at SIMSRH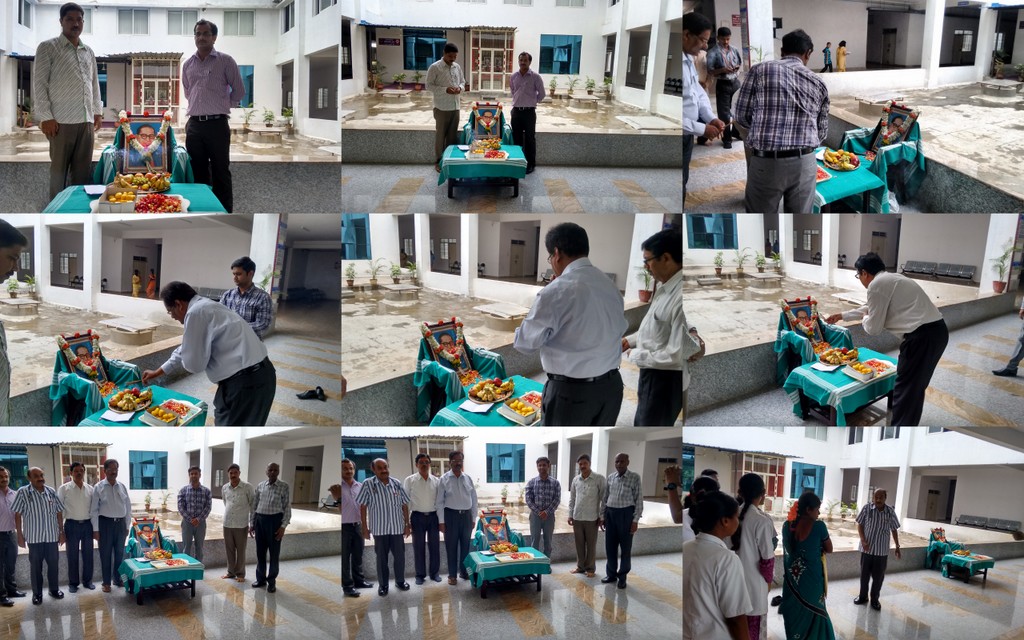 Free health camp 11.03.2015, Wednesday at Doddaladamara
Free health camp 11.03.2015, Wednesday at Doddaladamara sira Tq was Organised by Shirdevi Institute of Medical Sciences and Research hospital, Tumkur. Free medicines were distributed for the camp patients.
Camp was Organised by Child Fund NGO of amalgondi.
Staff participated:
Dr.Pallavi- General Surgery.
Dr.Nazima-Paediatrics.
Dr.Jagadeesh-General Medicine.
Dr.Raju-General Medicine.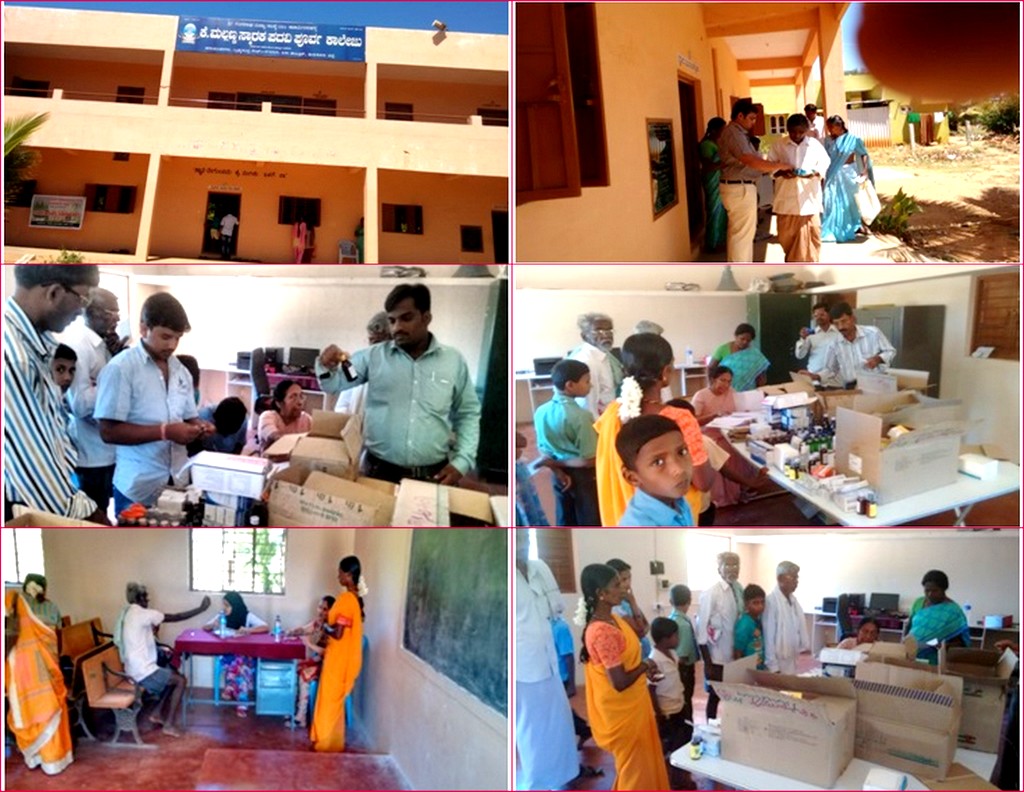 Health Camp 05-03-2015 at Chinaga Village, Korategere Tq
Dept of marketing and Public relations had arrange free Opthalomology health camp on 05.03.2015 at Chinnaga Village, Koratagere TQ.
The camp was organized in association with Gurushree college for Social Works, Tumkur. The camp was a part of NSS programme by Gurushree college.
Honorable MLA sri P.R.Sudhakarlal was the chief guest and In his inaugural speech praised the community activities of  SIMSRH and has assured his support in all health care initiatives by SIMSRH in future.
Dr.Navya, dept of Ophthalmology, Mr.Karthik , Refractionist, were Present at the camp, the total OPD was 150  for ophthalmology and the total patients advised and referred for cataract surgery are 25.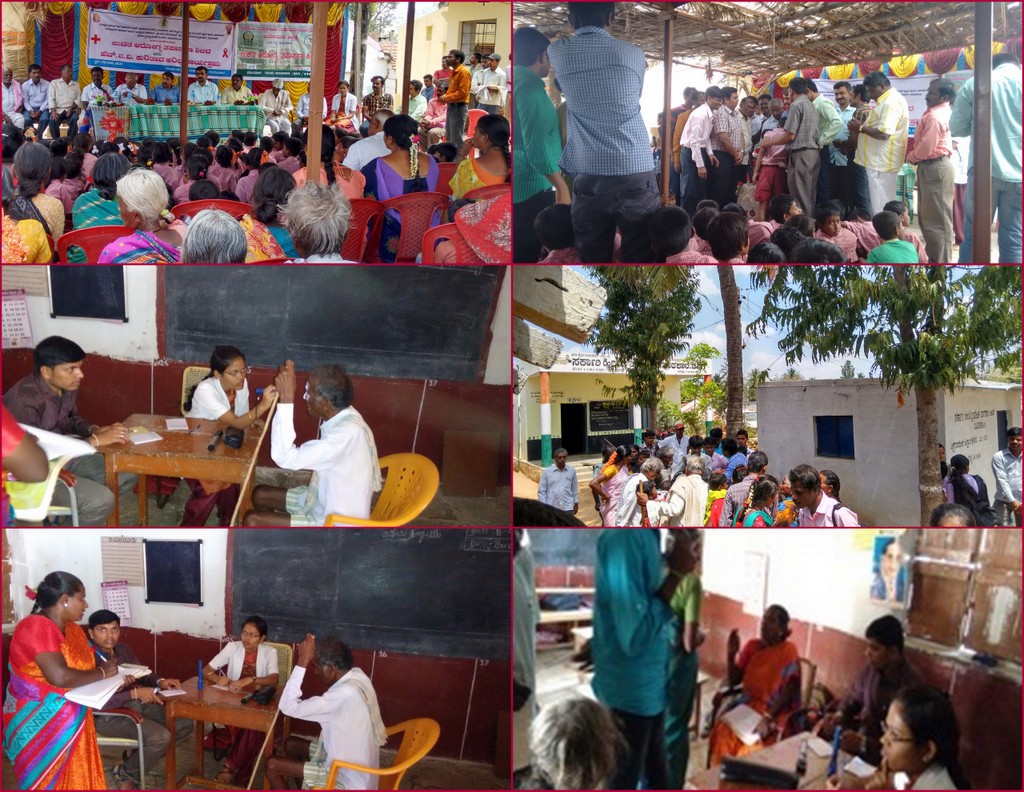 Free Health Checkup Camp 2015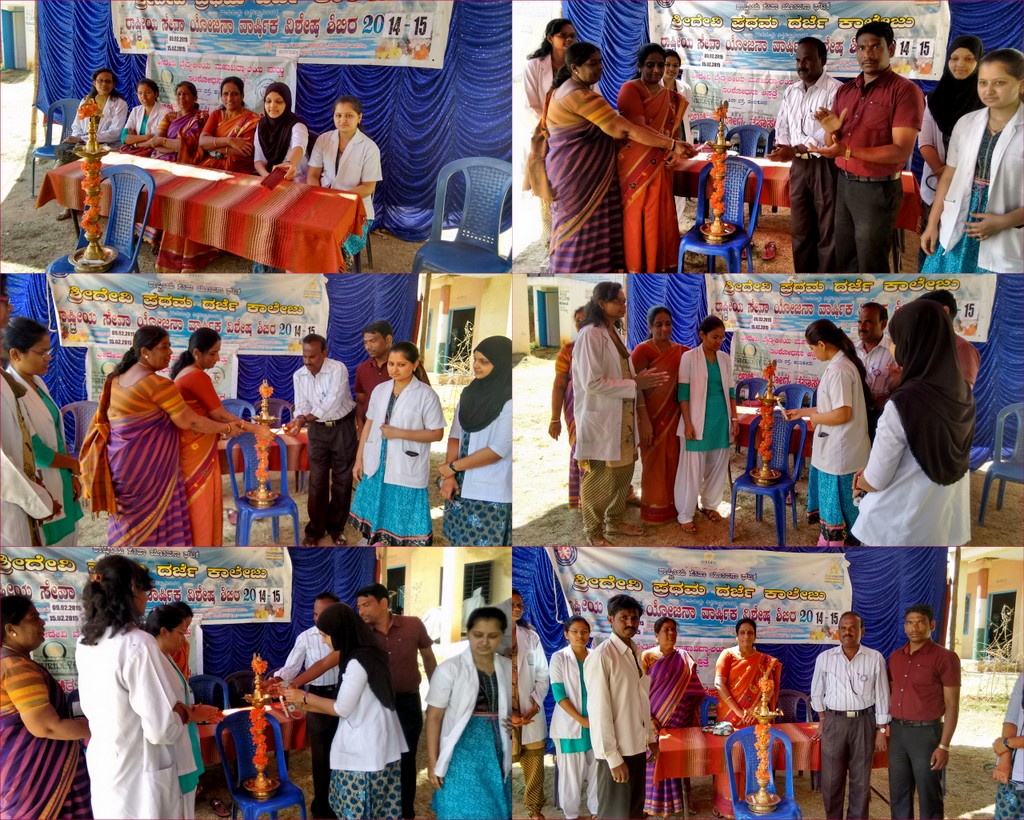 Symposium on "EBOLA VIRUS"
Symposium on "EBOLA VIRUS" organized by the Department of General Medicine, Community Medicine and Microbiology on 9-02-2015 at SIMS&RH.
Chief Guest :-    Dr. Chandrashekarappa
Senior Scientist - Director of Genomics Core. Cancer Genetics and Comparative Genomics Branch, NHGRI NIH Washington DC. USA.
Dr. Chandrashekarappa he is working in understanding the molecular basis of genetic disease. He is involved in generating physical maps for several disease regions such as renal cell carcinoma, breast cancer, multiple endocrine neoplasia, Parkinson's disease currently his works are centered on the genomics of fanconi's anemia.
He has many national & international papers and awards to his credit.
Dr. Chandrashekarappa addressed the faculty and student of SIMS & RH, regarding various gene mapping techniques.
Speakers :-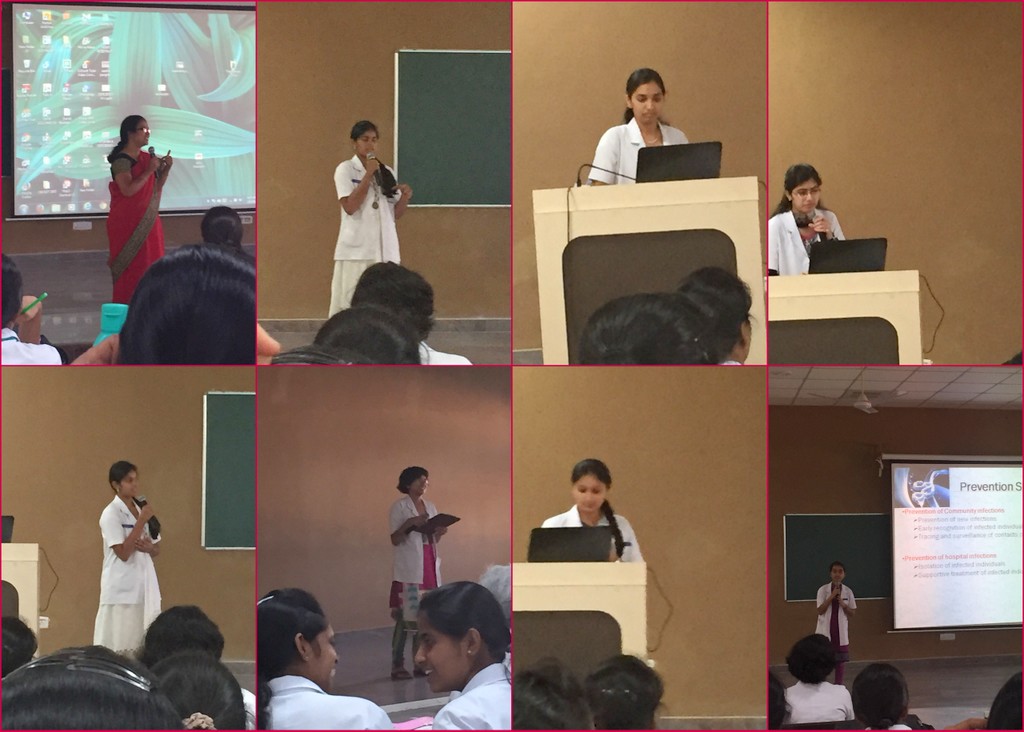 Epidemiology               - Pooja R.
Virology                       - Sahana
Clinical Feature            - Aastha Panghal
Diagnosis                     - Sushmitha .G
Treatment                    - Mythreyi .K
Prevention                   - Shwetha .V murgoad
Moderator                    - Suman Goyet
Certificates :-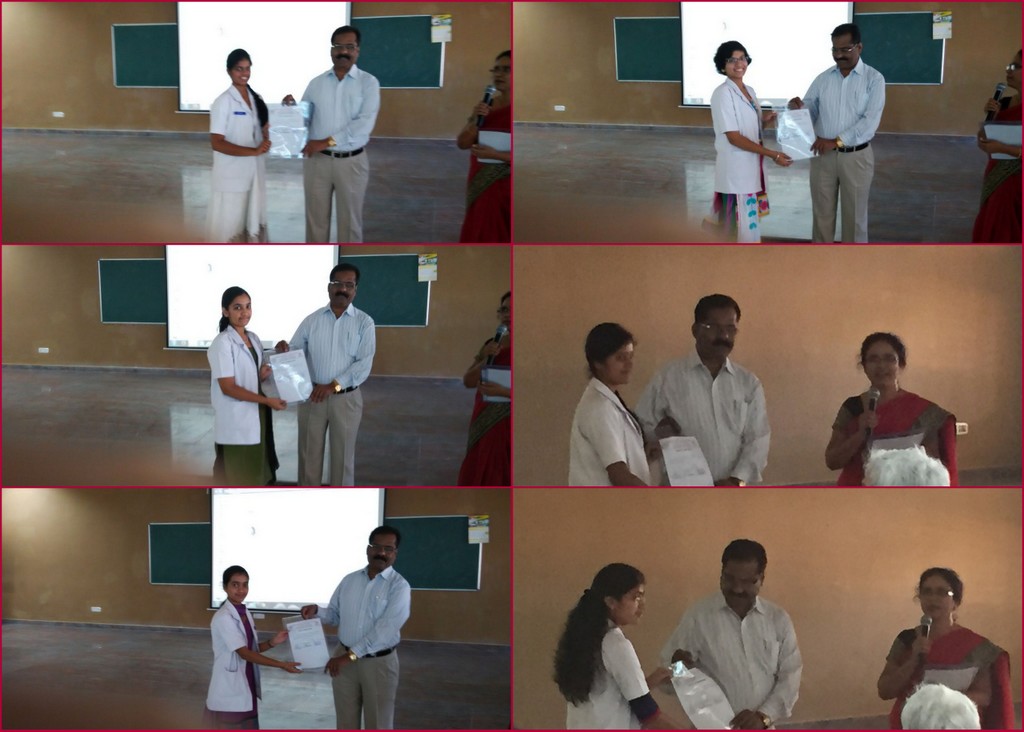 Audience :-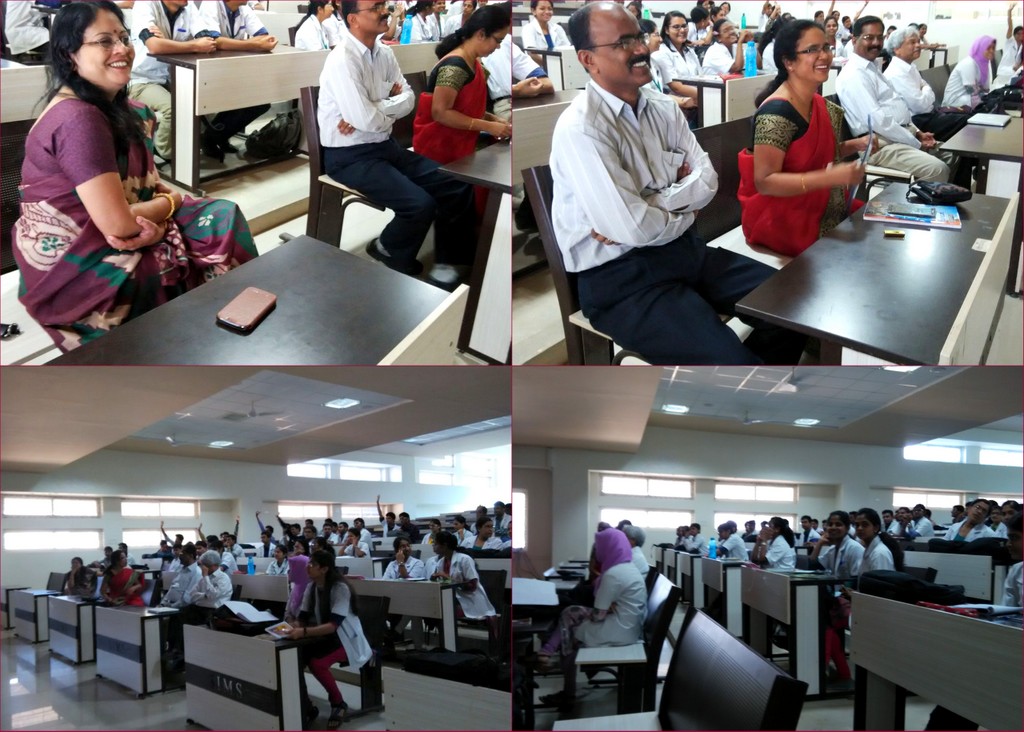 Page 5 of 8
This website was last updated on 03-09-2019, Tuesday
Content View Hits : 680543