All News & Events Updates
Free Paediatric Camp at Yeladabaagi, Hundechikkanahalli, Hakkipikki colony Sira tq on 05.08.2015
The camp was organised by dept of Paediatrics,  Shridevi Institute of Medical Sciences and Research Hospital, on 05.08.2015, covering three anganwadi setups in sira taluq, yeladabaagi village, Hundechikkanhalli Village, and Hakkipikki colony, screening was done at three above said anganwadi setups total  children in these three setups were 150.
Free Medicines were distrubuted like multivitamin syrup, calcium syrups, Paracetamols, albendazole etc.,
Total cases referred to hospital were 20.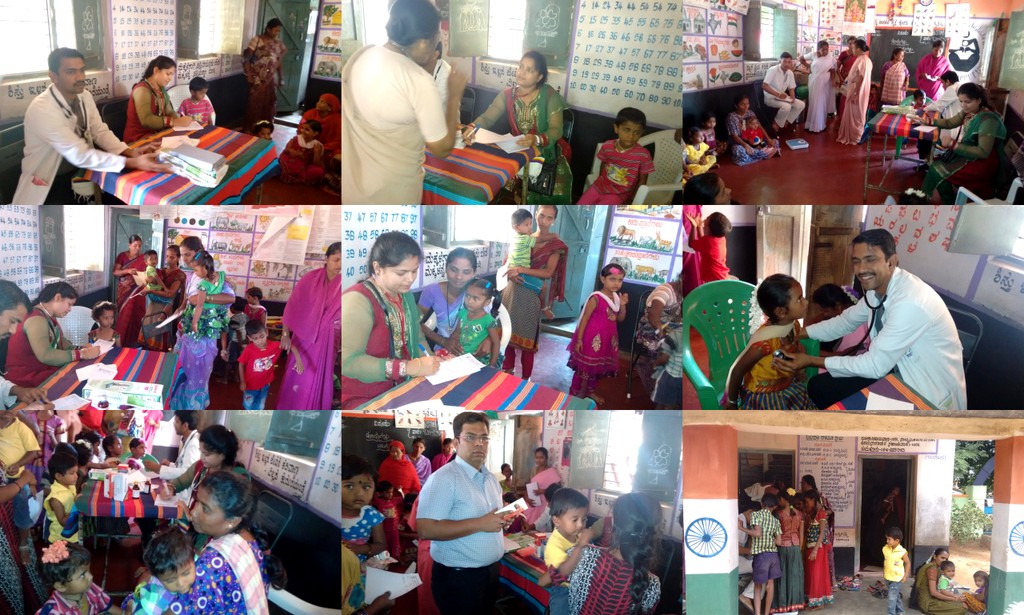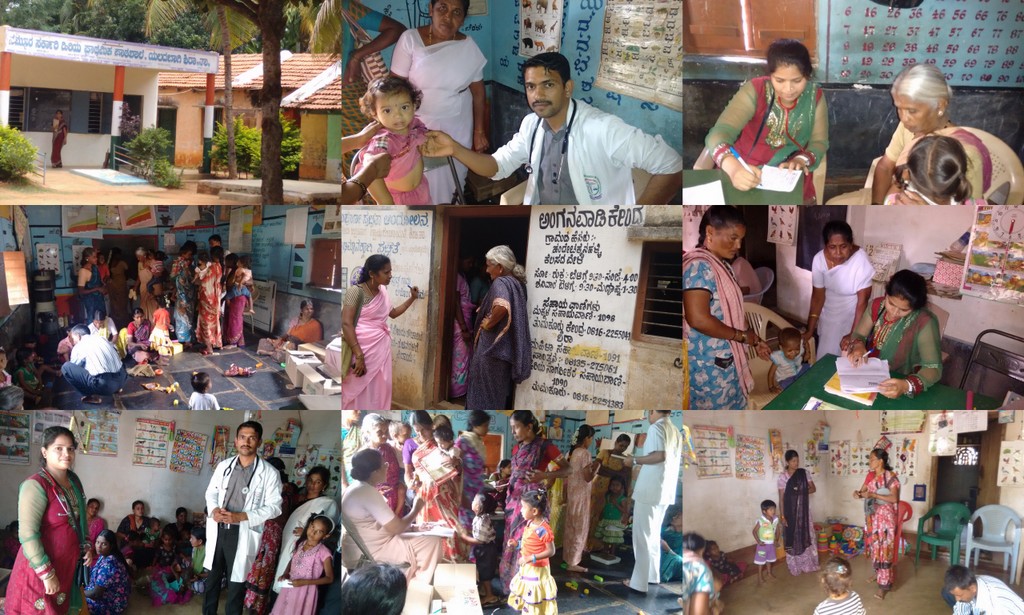 SIMSRH Pays Tribute to "Bharatharathna" Dr. APJ Abdul Kalam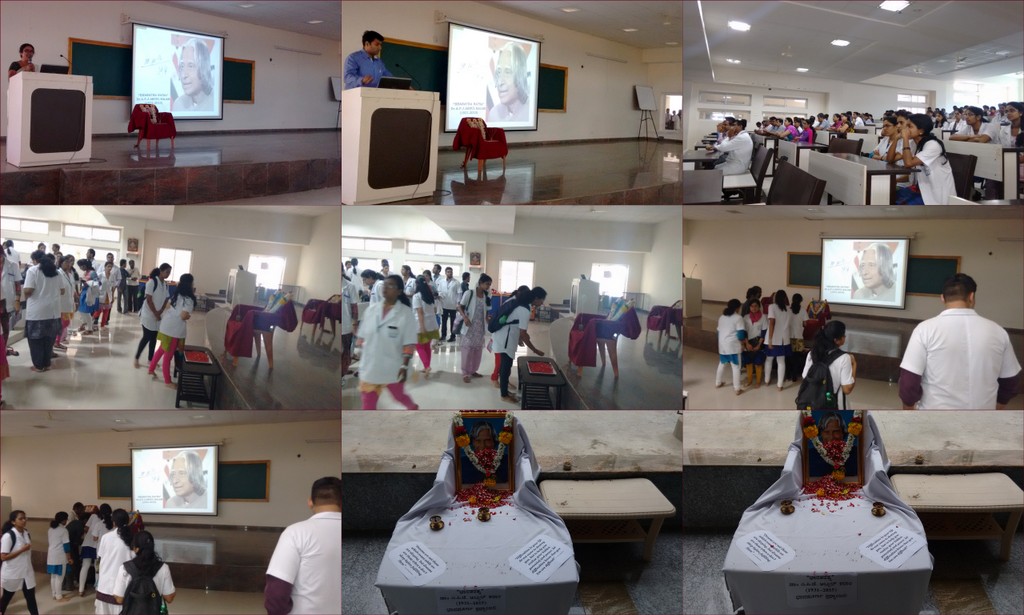 Free Health Camp at Sira on 14-07-2015
Free Health Camp at Gubbi on 13-07-2015
Free Health Camp at Heredoddavadi on 03-07-2015
Corporate Camp- Neo Foods Pvt Ltd., at Antharasanahalli on 02-07-2015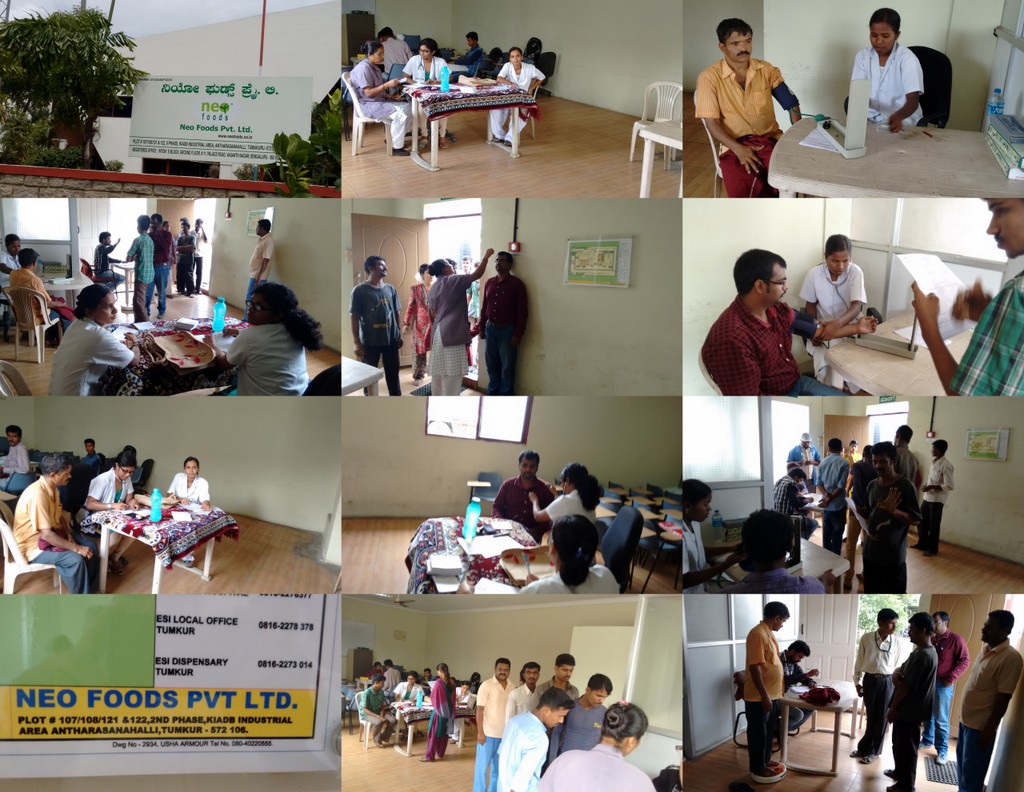 Free Eye Camp at Sira on 23-06-2015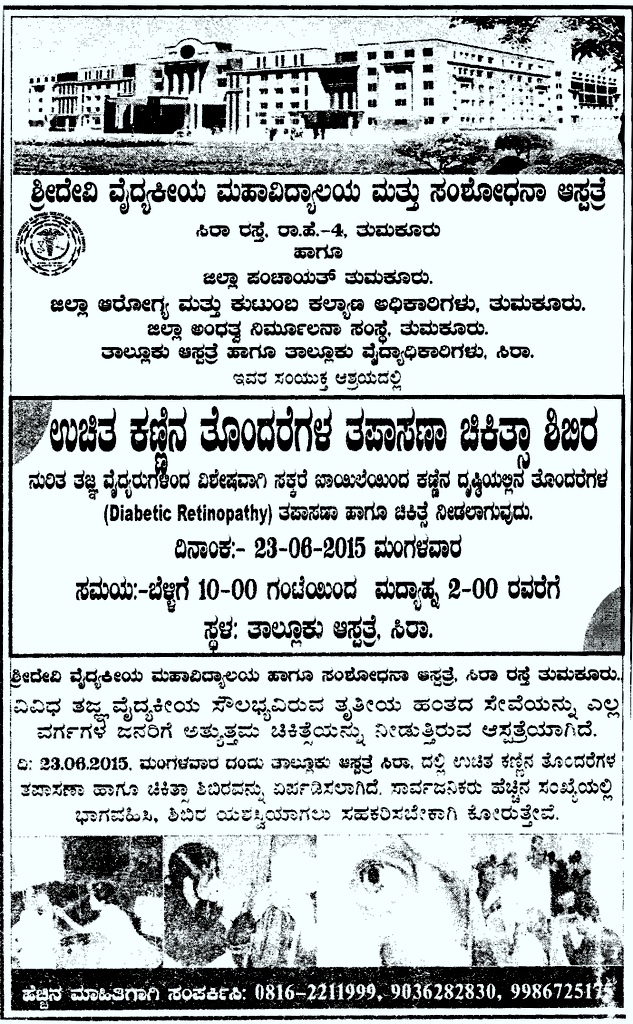 Free DIABETIC RETINOPATHY screening camp was organised on 23.06.2015 at Taluk Hospital Sira, in association with Zilla panchayath, Tumkur, District Health Officer, Tumkur, District Blind Control Dept, Taluk Health Officer, Sira
Doctors participated:
Dr.Lavanya, Dept of Opthalmology
DR.Navya, Dept of Opthalmology
Dr.Ksheeraja, Dept of Optalmology
Total OPD was 150
Total Patients Referred for Higher Treatment: 45
Free Health Camp at Bellavi on 28-05-2015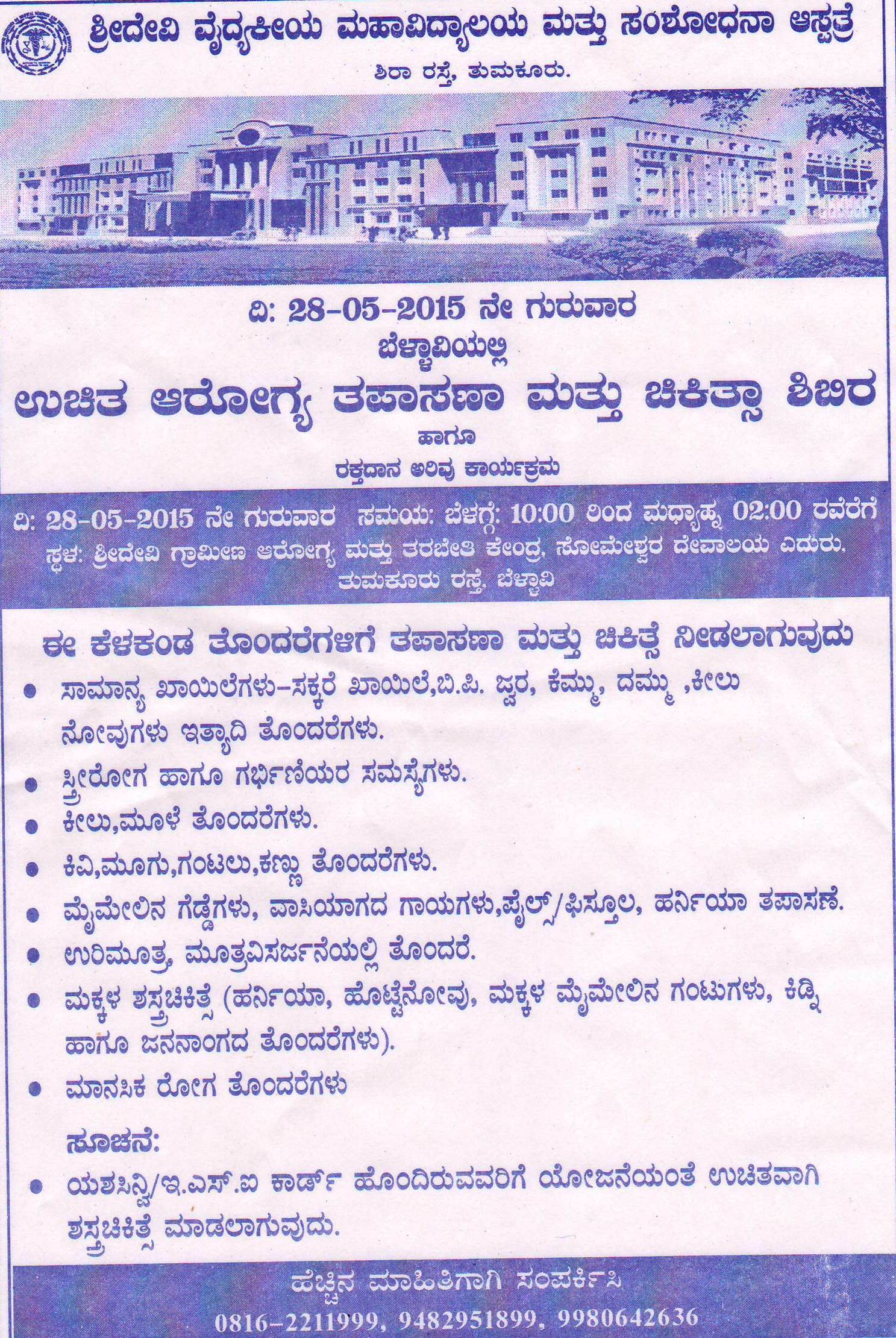 FREE HEALTH CAMP 28.05.2015 RURAL HEALTH AND TRAINING CENTRE, BELLAVI Free health camp was organized on 28.05.2015 at SIMSRH RHTC, Bellavi, the doctors form all clinical departments were participated. Total OPD for the camp was 250.
54 patients were referred to SIMSRH for higher treatment. Camp was inaugurated by senior citizens of Bellavi Vilage,In presence of Dr. Gurumurthy, Dr.Raman Hulinayakar, Dr.Channamallaiah, Dr.Shalini. Dr.Santhosh. Doctors from Dept of Medicine, Surgery, OBG, Pediatrics, ENT, and Ophthalmology were Present Free medicine were Dispensed at the camp for all 250 patients.​
Page 5 of 9
This website was last updated on 06-08-2022, Saturday
Content View Hits : 1407459