All News & Events Updates
FREE HEALTH CAMP - DEC 2013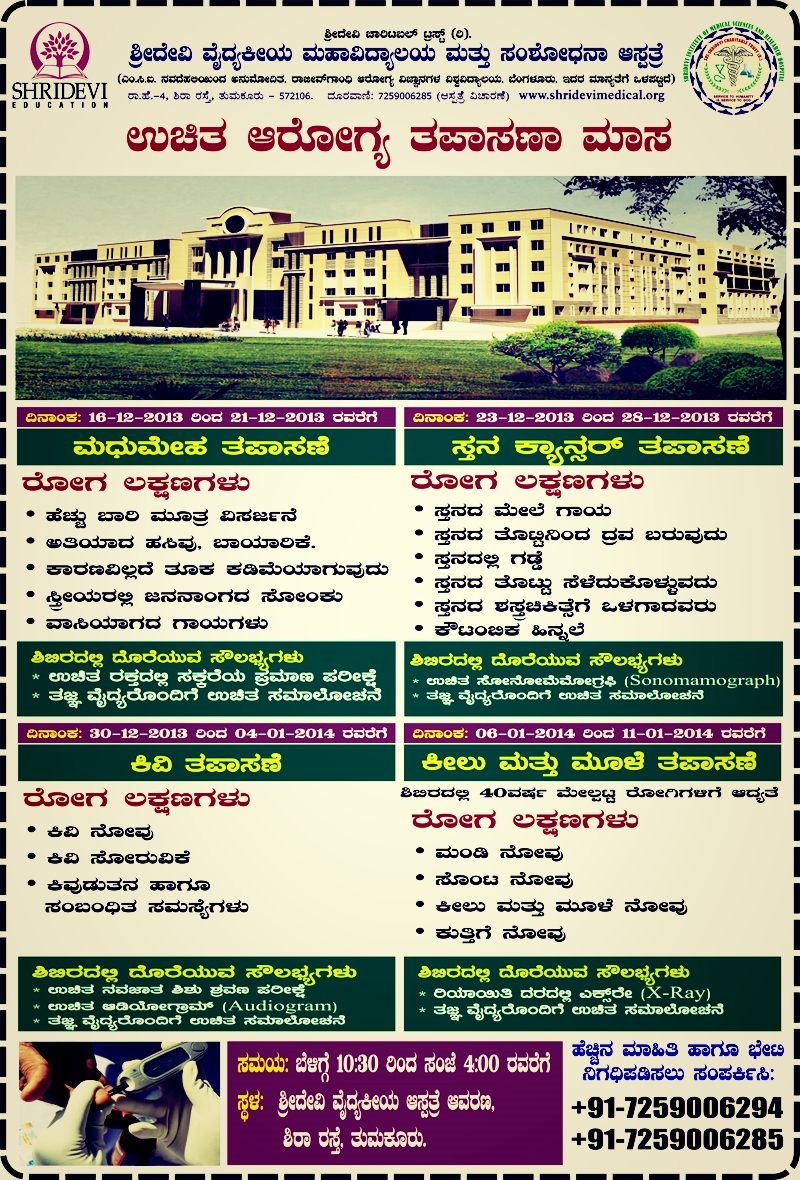 Health Camp Scheduled at Midigeshi, Madhugiri Tq. Tumkur Dt.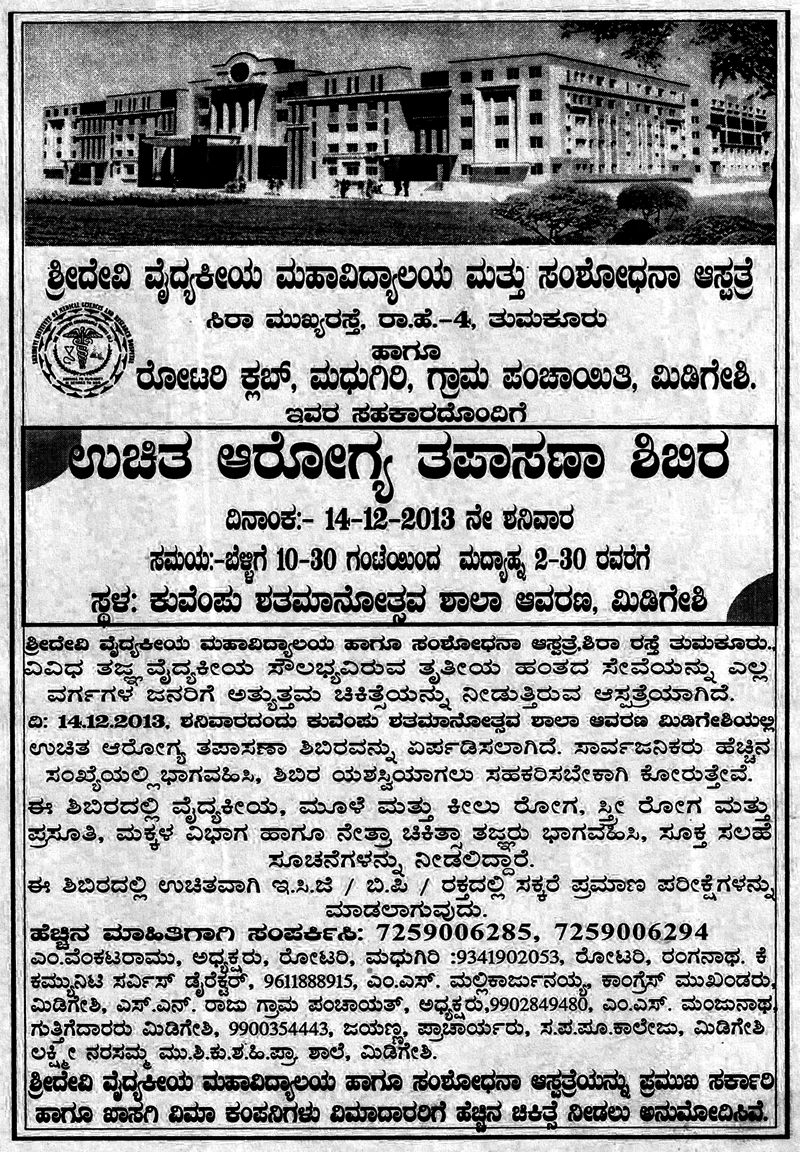 Training session for Paramedical Students
Training session for paramedical students at DHO Office on 5-12-2013
FREE UROLOGY SCREENING CAMP 2013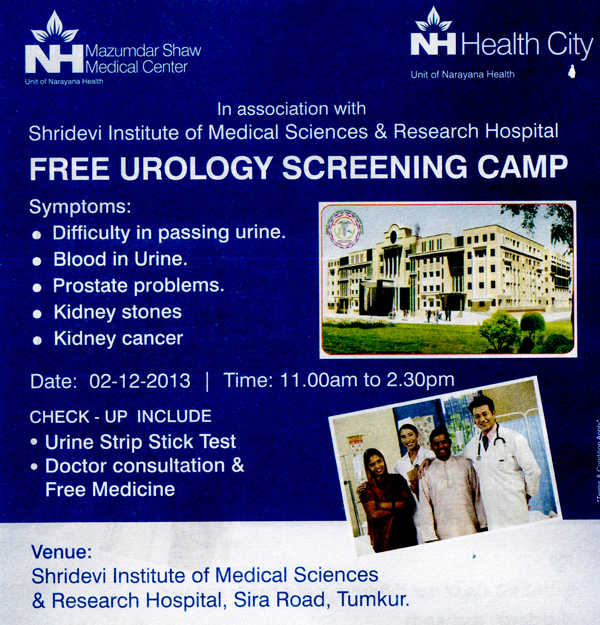 Unique Surgery - 20.09.2013
Dept. of Orthopedics headed by Dr. Vijaya R Tubaki, operated a 94 year old Mr. Gangadharaiah who had a self fall at home having hip bone fracture, the minute hole surgery was performed to the patient ,who was able to sit on bed within 12 hours of surgery and was able to walk with the help of walker within 24 hrs of surgery. The entire surgery was done at the loss of just 10ml of blood of the patients.
Audiology and Speech Therapy centre Inauguration - 02.10.2013.
State of Art Audiology and speech therapy centre was inaugurated to the benefit of the patients who suffer hearing and speech disabilities; the unit is one of the first of its kind in Tumkur and around 60KM radius. Latest technology made accessible for the common man with no charge.
Hearing Loss camp at Gubbi - 28.09.2013.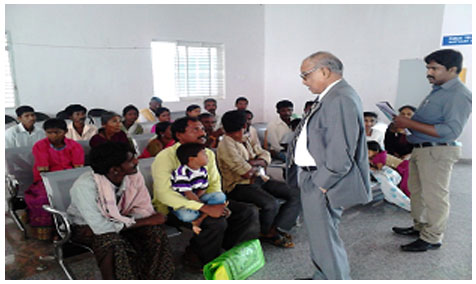 The camp was conducted in association with dist family and health care officer, we had screened 28 hearing loss patients and 15 audiometric tests were done at SIMSRH on 02.10.2013.
DOCTORS DEPUTATION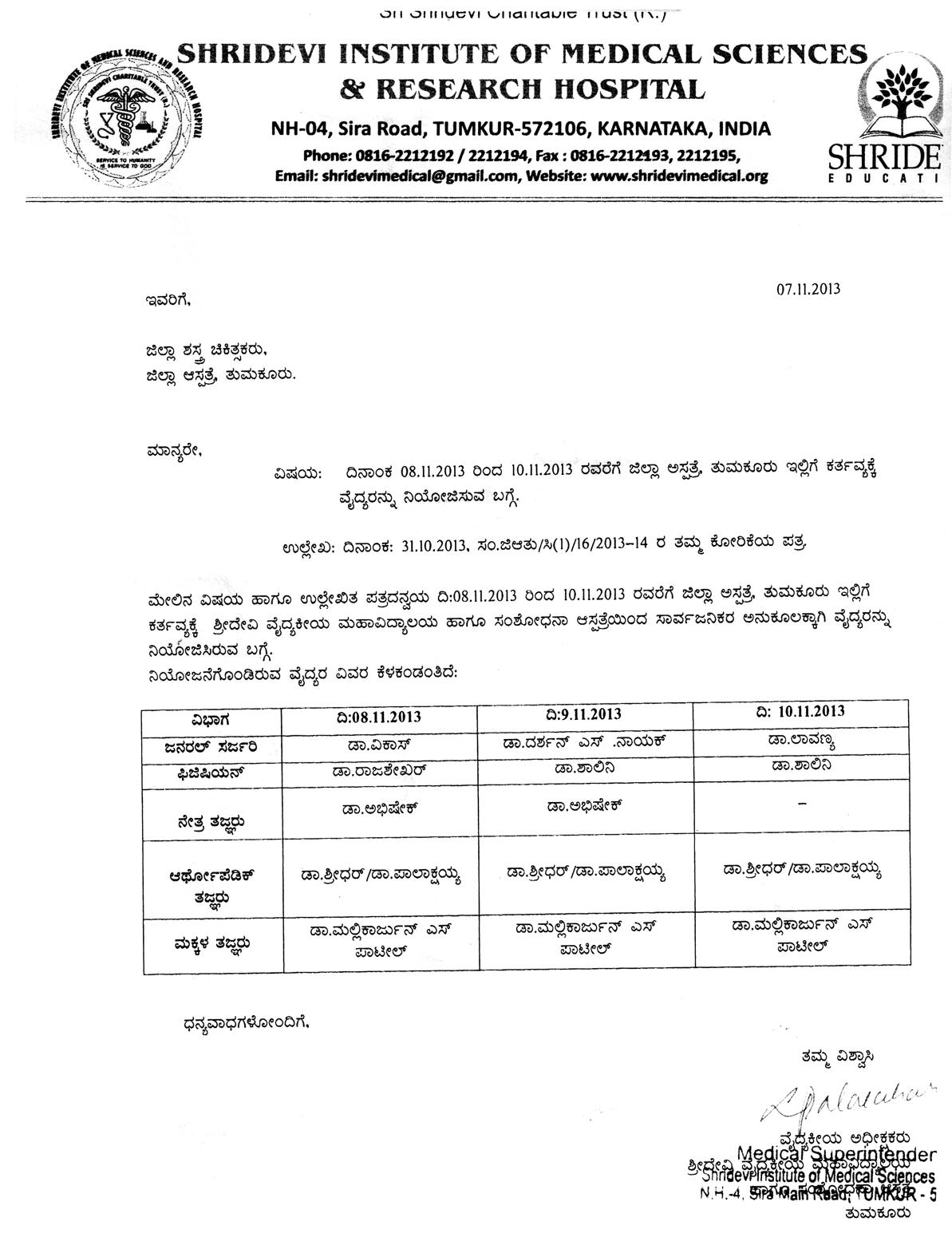 Page 7 of 9
This website was last updated on 06-08-2022, Saturday
Content View Hits : 1407433