SHRIDEVI INSTITUTE OF MEDICAL SCIENCES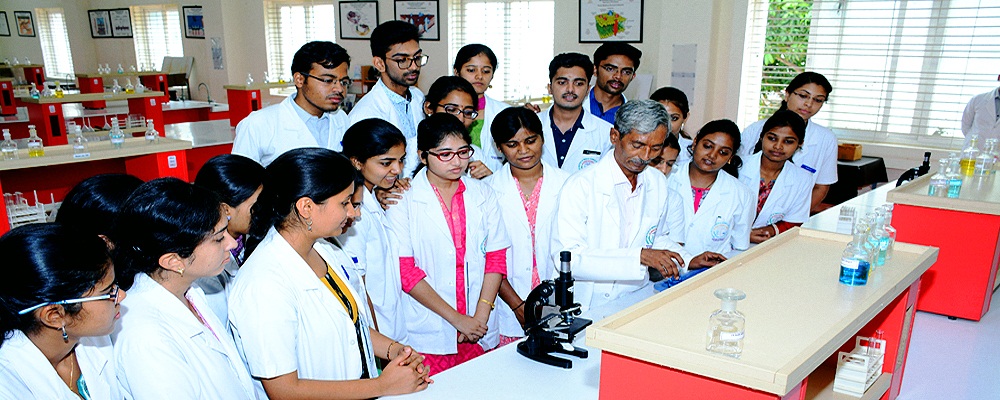 A noted Surgeon Dr. M. R. Hulinaykar had the foresight to envision a huge leap in the demand for qualified professionals in various disciplines. Sri Shridevi Charitable Trust was founded in 1992 to give motivated and committed students a conductive platform to pursue higher education and to realize their dreams and equip themselves to take on the world.

Shridevi Institute of Medical Sciences & Research Hospital is established by Sri Shridevi Charitable Trust, Tumkur, with a dream to build a new world to provide quality based Medical education. The Trust to its fold has Shridevi Engineering college, Nursing, MBA, Paramedical Courses and other degree colleges and schools.

Medical education has tremendous scope in developing countries after globalization, due to intelligent and dedicated manpower availability. Recently, tremendous growth in the areas of Information Technology and automated medical equipment further enhanced the need of qualified Doctors. Karnataka state should not lag behind in producing competent and qualified doctors to fulfill demand. There is an ample opportunity in serving the society especially socially and economically weaker sections of the people to provide free medical facilities by a new multi-specialty Hospital and associated Medical College at Tumkur District of Karnataka State.

Shridevi Research Hospital has an objective to provide affordable medical services to the community with the skill, knowledge and resources of its highly qualified, experienced staff in all specialty and super specialty. It also has full-fledged high laboratories, radiology including CT Scan, MRI and color Doppler to prevent, diagnose and treat diseases.

The land chosen is on the National Highway-4, and is ideally located to serve people from all taluks of Tumkur, Bangalore (Rural) districts. Chitradurga as it is situated in NH4 and Hospital is only 300 meters from the Highway. The location is easily accessible by public transport. The hospital is equipped with up-to-date medical technology and facilities to provide modern state of the art medical treatment to the poor and needy.
To transform students into innovative leaders with educational excellence and strong ethical values.
Be the preferred destination for students seeking excellence in education, research and healthcare. Establish and run world class institutions providing diverse programs of relevance and value to the society, supported by the best infrastructure and faculty.