SHRIDEVI INSTITUTE OF MEDICAL SCIENCES & RESEARCH HOSPITAL

Medical education has tremendous scope in developing countries after globalization, due to intelligent and dedicated manpower availability. Recently, tremendous growth in the areas of Information Technology and automated medical equipment further enhanced the need of qualified Doctors. Karnataka state should not lag behind in producing competent and qualified doctors to fulfill demand.
There is an ample opportunity in serving the society especially socially and economically weaker sections of the people to provide free medical facilities by a new multi-specialty Hospital and associated Medical College at Tumkur District of Karnataka State.
Shridevi Institute of Medical Sciences and Research Hospital, Tumkur is one of such leading medical college providing an education and health care services of truly global standards. A comprehensive range of general and super specialty medical services are provided here including a general consultation to an authentic complex surgeries with at-most care under one roof.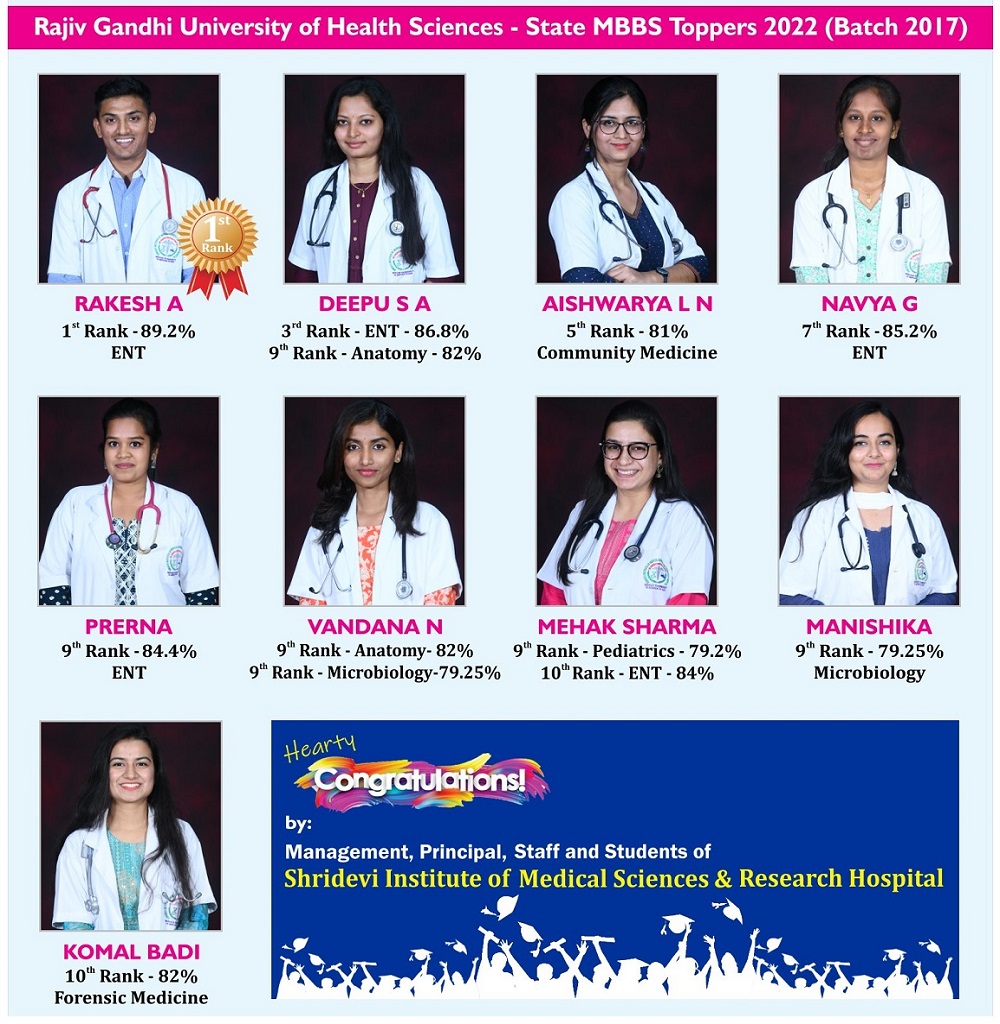 ---
International Day of Disabilities

Our Vision

Our Mission

Quality Objectives

Our Values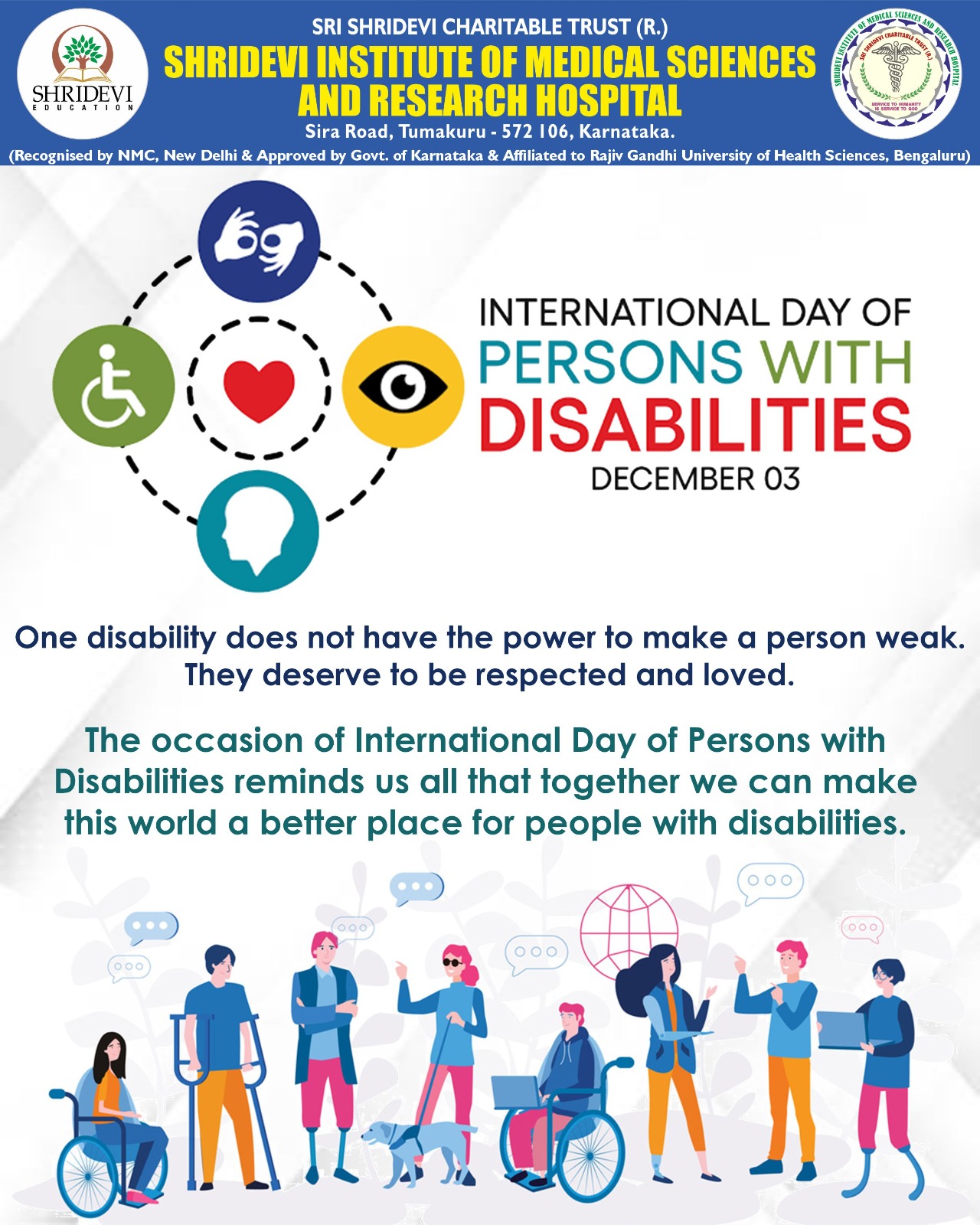 Our Vision is..
To be partner in building India a world leader in Medical Education & Health care
To establish & develop world class self reliant institute for imparting Medical and other Health Science education at under-graduate, post-graduate & doctoral levels of the global competence.
To serve & educate the public, establish guidelines & treatment protocols to be followed by treating hospitals.
To develop and provide professionally qualified doctors for augmenting the nations human resources through Bio-Medico-Socio-Epidemiological scientific research.
To provide quality & affordable health care facilities and services to all sections of the society.
Our Mission is..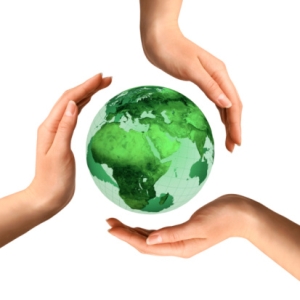 To Strive incessantly to achieve the goals of the Institution.
To impart academic excellence in Medical Education.
To practice medicine ethically in line with the global standard protocols.
To inculcate high moral, ethical and professional standards among students and to improve their overall personality as well as inculcate compassionate behaviour.
To evolve the Institution to the status of a Deemed University.
Our Students - Our Assets.
Our Staff - Our Means.
The following are the objectives of SIMS & RH as laid out in its Constitution.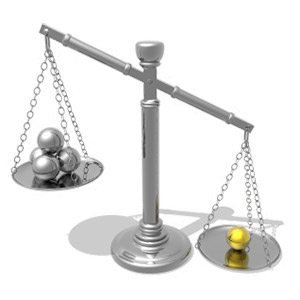 Contribution to the development of the science and safe practice of medicine.

To create more efficient medical professionals.

To promote the principle of integrated patient care to all sections of society.

To provide a better medium for exchange of health care information.
We Abide

Integrity.

Excellence.

Fairness.

Innovativeness.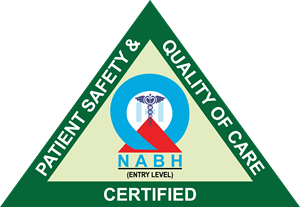 1st NABH Accredited Hospital in Tumakuru
Content View Hits : 1776921

This website was last updated on 20-10-2023, Friday