All News & Events Updates
Urban NGOs Meet
Shridevi Institute of Medical Sciences had organized an Urban NGOs Meet in association with Sri satyapremsai Mahila Samaja,SS PURAM Tumkur, and Shabari Urban Women Self Help Group on 27.12.2013.
Dr. Shalini - HOD General Medicine addressed the gathering on diseases caused by eating fast Food.
Dr. Prabhudev - Community Medicine spoke On the Facilities of IP and OP.
Mr.Sathish. P. - PRO & Marketing, Spoke on Insurance Schemes and Patient Care introduced at SIMSRH. He also conveyed the gathering on organising the health camp from SIMSRH in association with NGOs.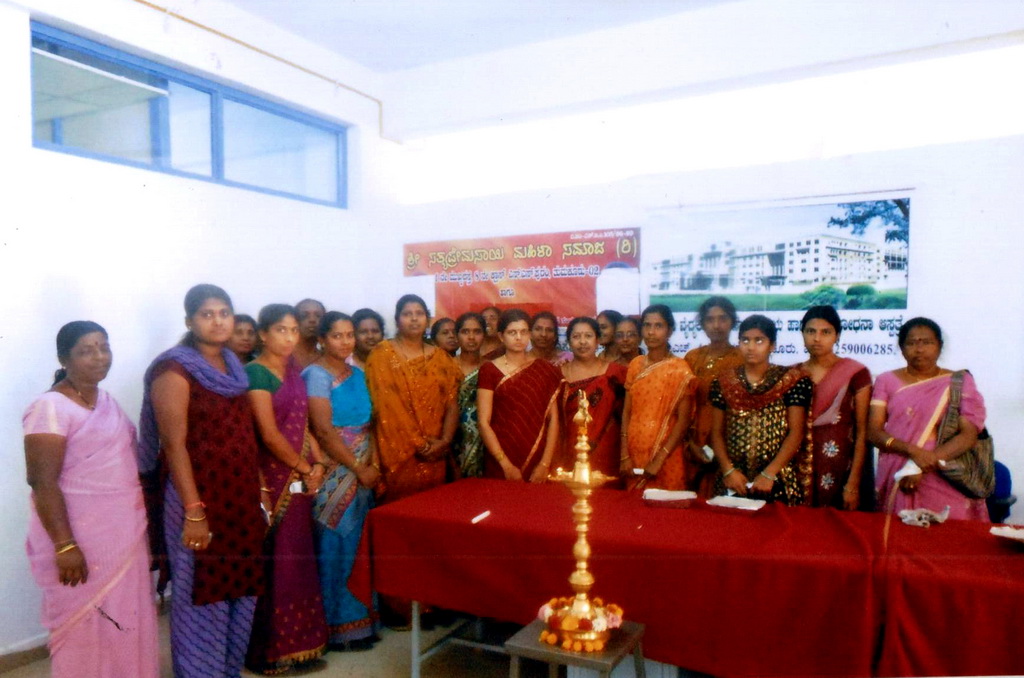 Celebration of 58th Kannada Rajyothsava 2013
Gallery Click Here
Department of ANATOMY - 10.09.2013
Dr. S. D. Desai , Principal, SIMSRH was nominated as the President of conference of 15th Karnataka chapter of anatomists conference held at Sapthagiri Institute of Medical Sciences and Research Centre, Bangalore. In the month of September 2013.
Health Camp at Urdigere - 09.09.2013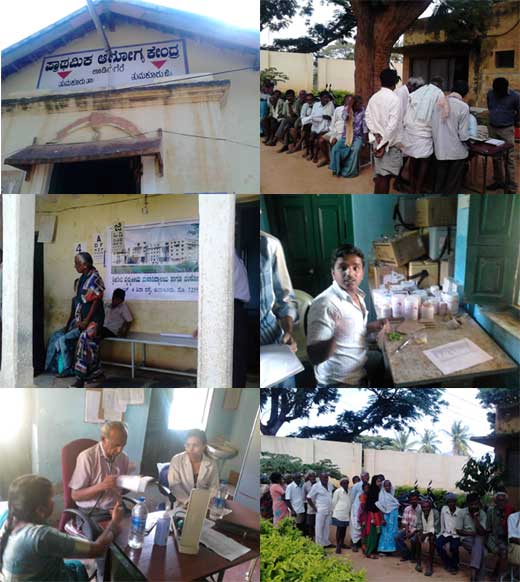 The health camp was conducted to reach the rural masses and to cater the health care needs of the patients from surrounding areas from Urdigere PHC around 600 OPD was registered with free Cataract Operations conducted at SIMSRH by Dept of Ophthalmology. Free Medicine was distributed for patients.
Workshop for Pensioners association, Tumkur - 05.09.2013
Workshop conducted for Geriatrics regarding old age care and strengthens their physical and Psychological health. A seminar "Sartaka Sandya" conducted by Dr,Shalini department of medicine to address the common old age complications & how to handle them and how to keep good health of their body and mind. Dr. Vijay spoke about common old age orthopedic problems and how to take care if any complications. The shirdevi Institute of Medical Sciences and research hospital signed an MOU with Tumkur District Pensioners association to treat their patients at nominal rates, the association as more than 25000 members spread across various taluks in TUMKUR DISTIRCT.


Dr. Shalini (NCD / NPHCE)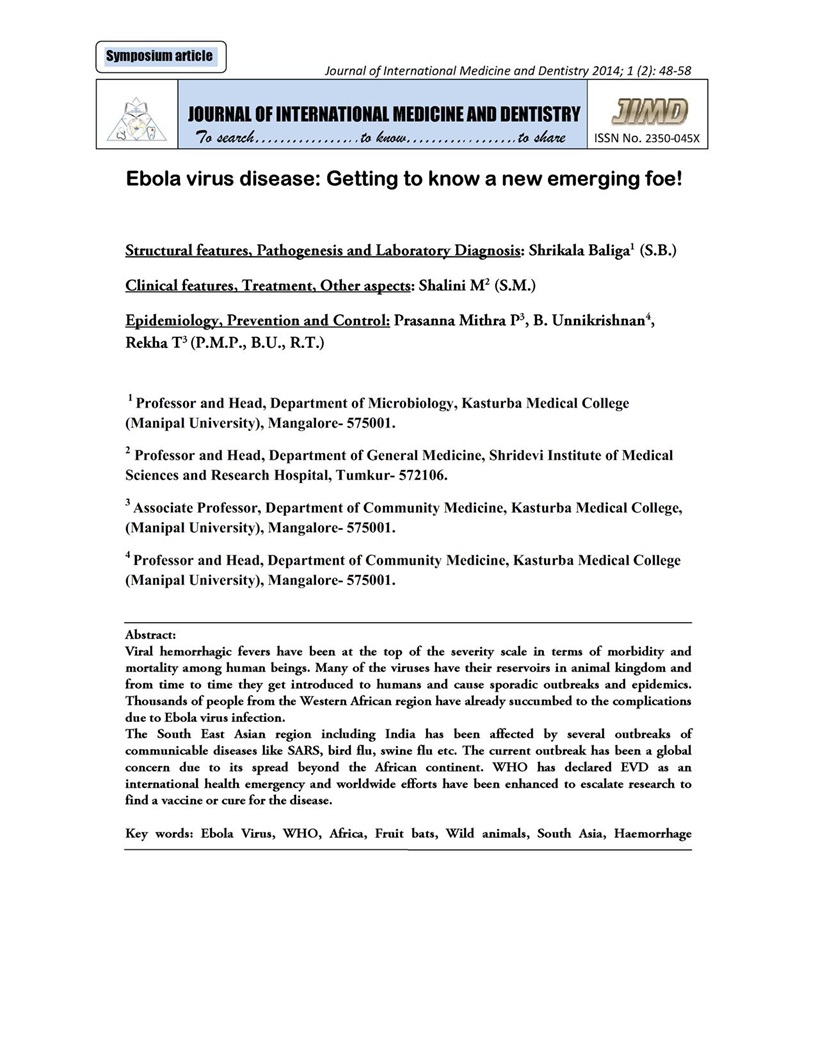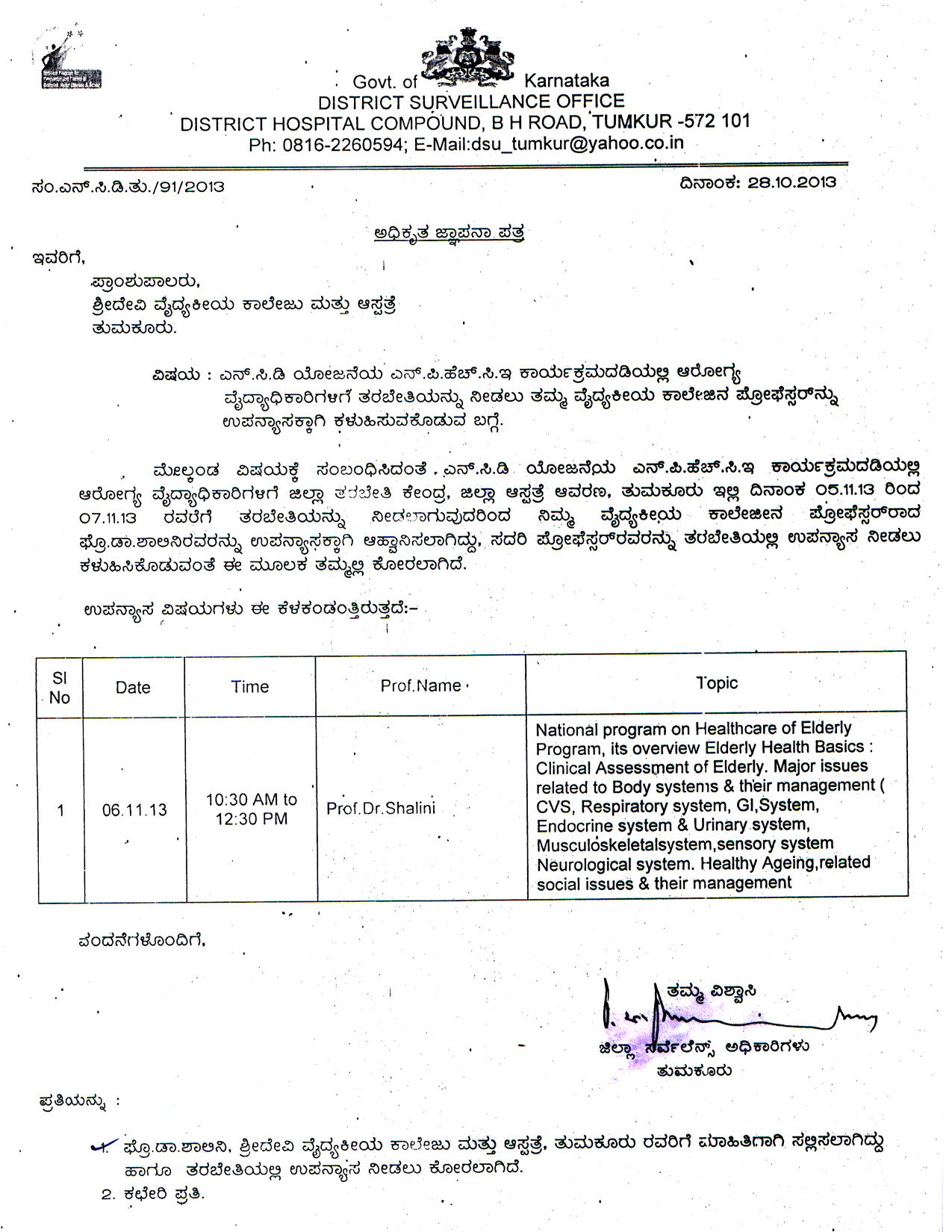 CME - "Interstitial Lung Diseases Update" Organized by Dept. of Pulmonary Medicine on 13th Dec 2019
CME Programm on 6th Nov 2019
Page 8 of 8
This website was last updated on 06-01-2020, Monday
Content View Hits : 763357