All News & Events Updates
Required Documents for Admission Process 2017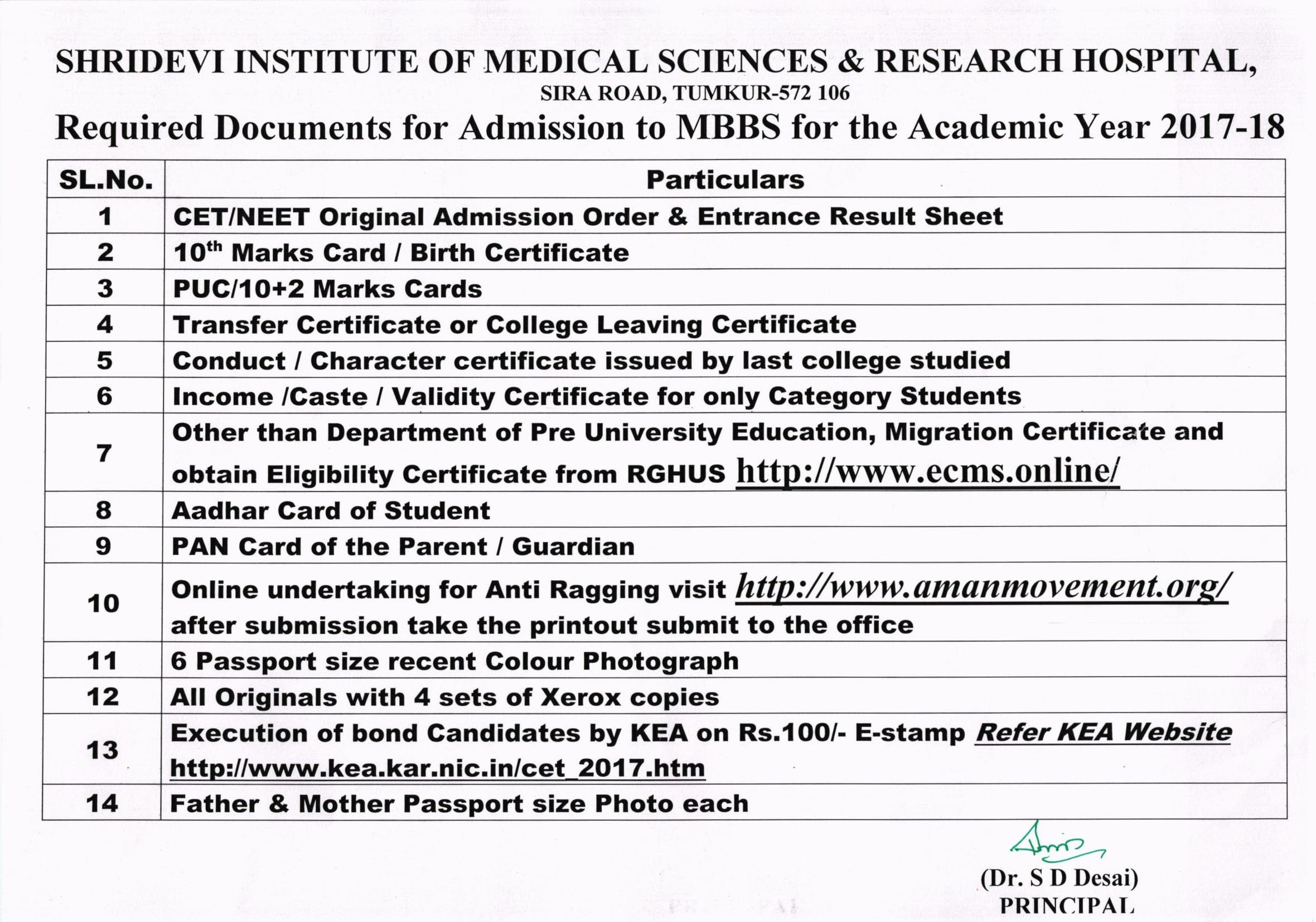 Calendar of Events MBBS - 2015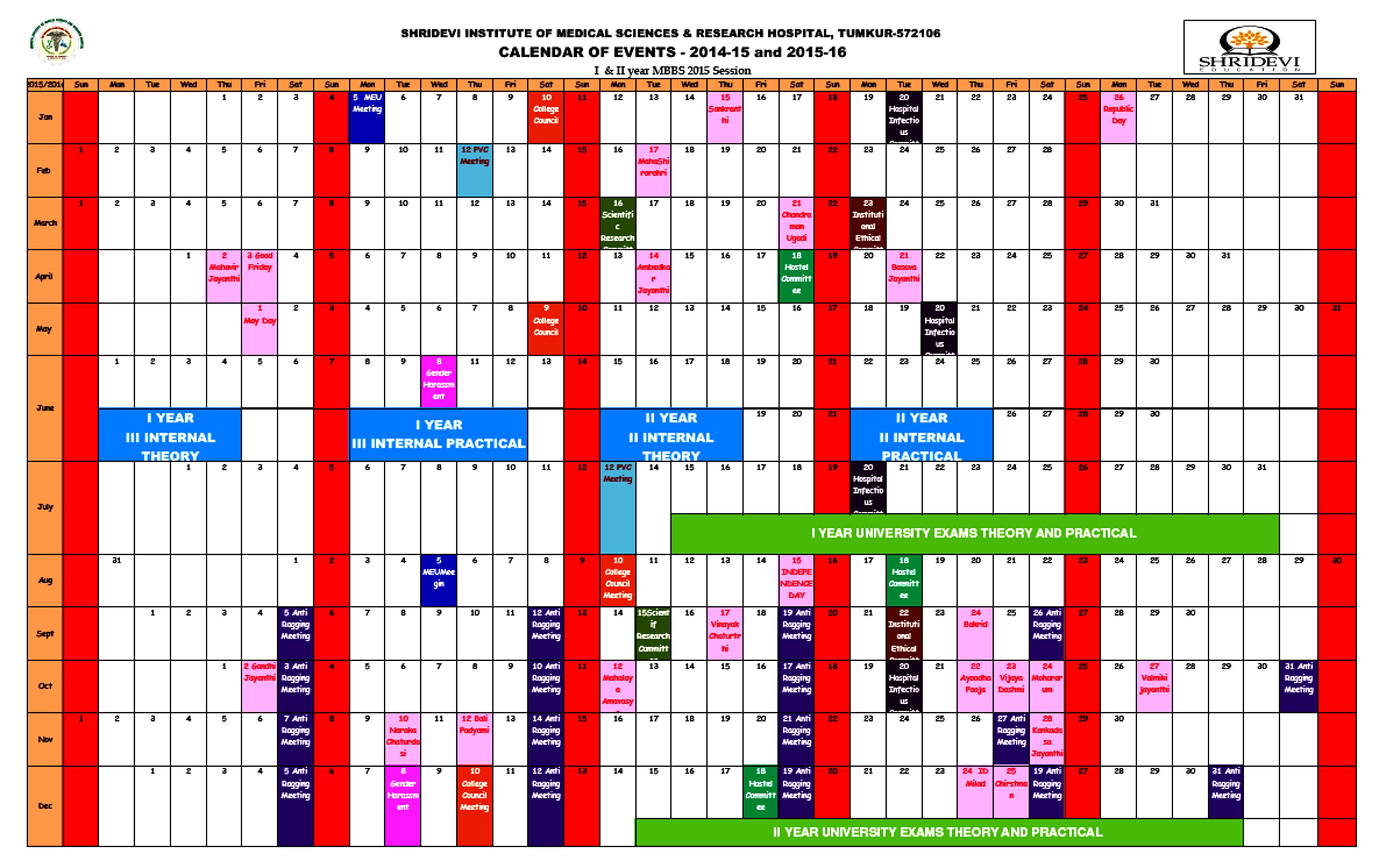 College Annual Day at 28-03-2015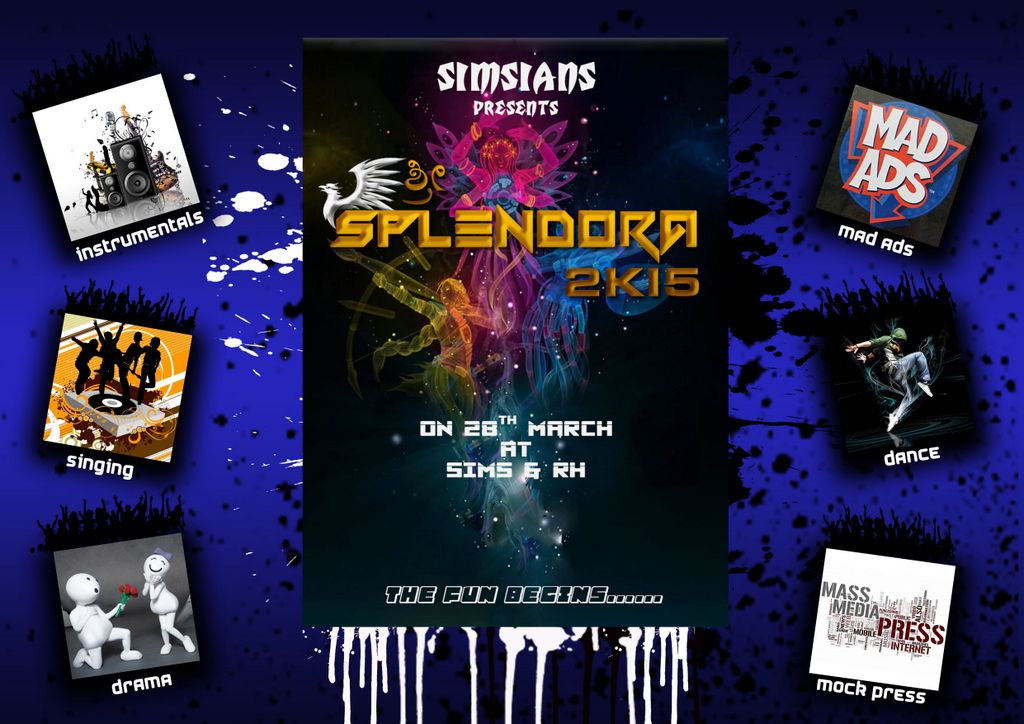 Orientation Programme 2014-15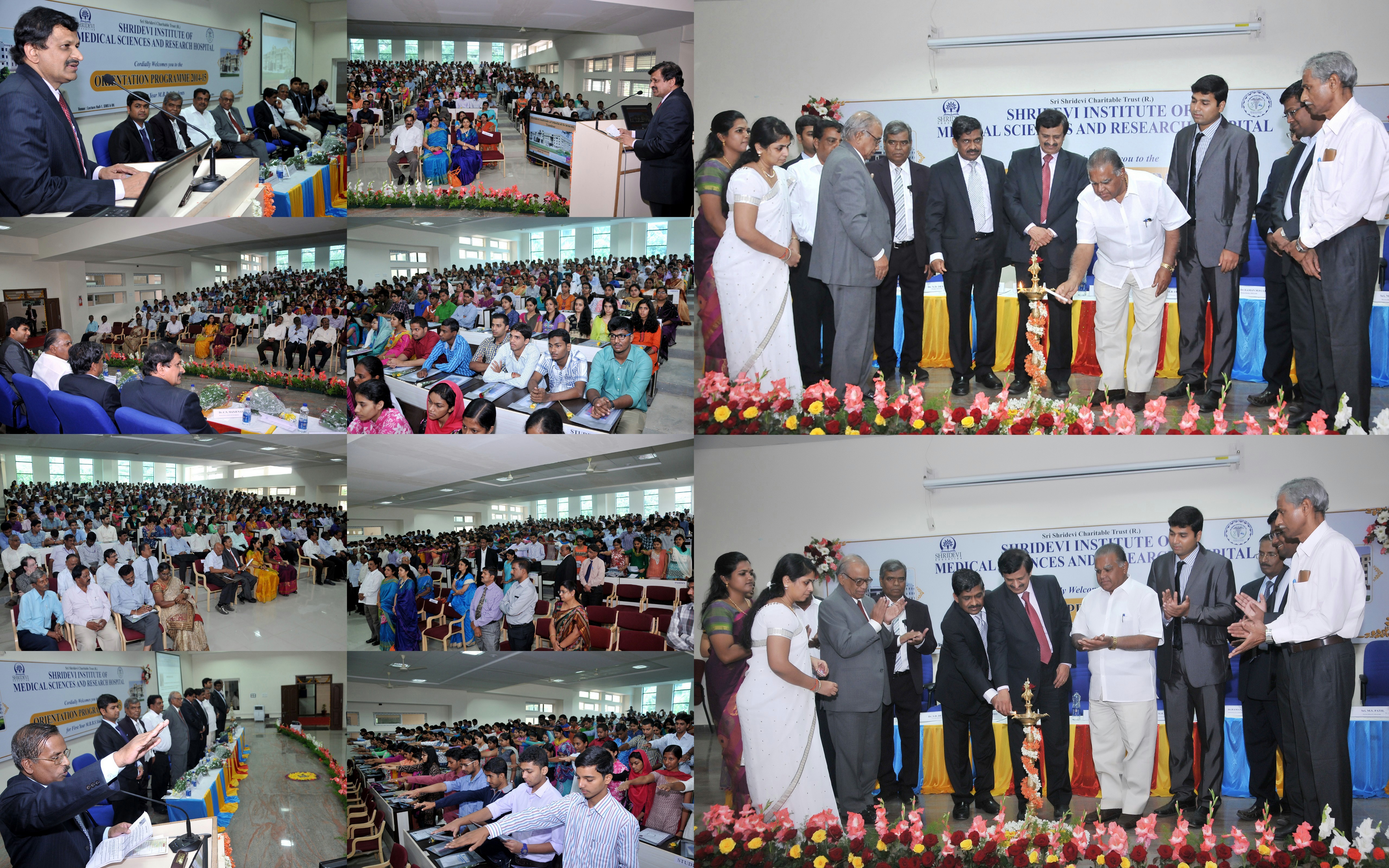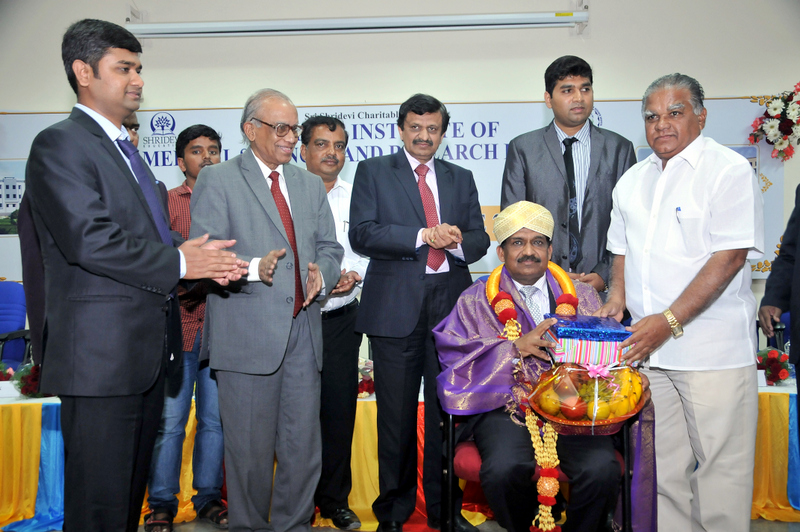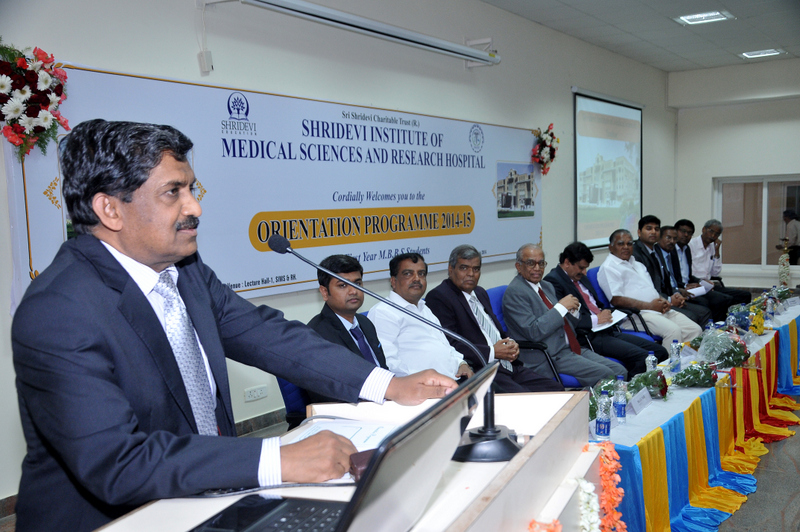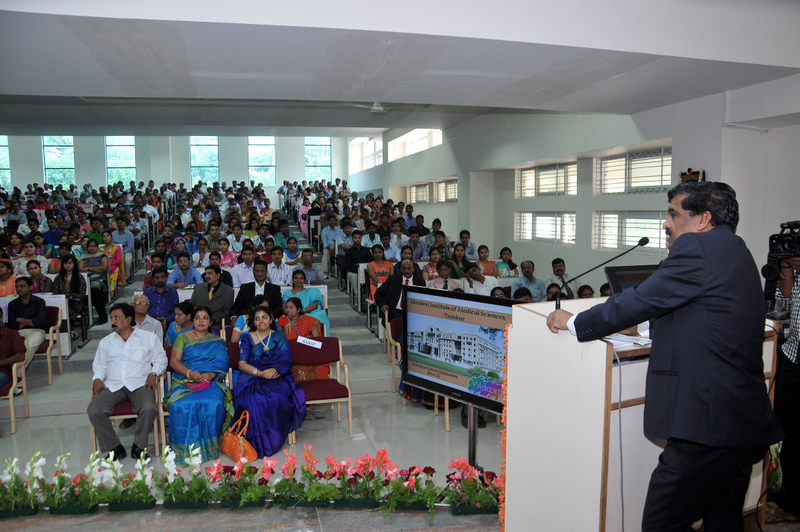 Training session for Nursing Staff on "Universal Precautions"

As on ongoing commitment towards skill development of our staff Department of Human Resource has organized a training session for Nursing Staff on "Universal Precautions" by Prof. Dr. Shalini, Head- Department of Medicine SIMSRH.
Venue: Lecture Hall, 2nd Floor SIMSRH
Date: 23.05.2014  Friday
Time: 12:00pm to 1:00 pm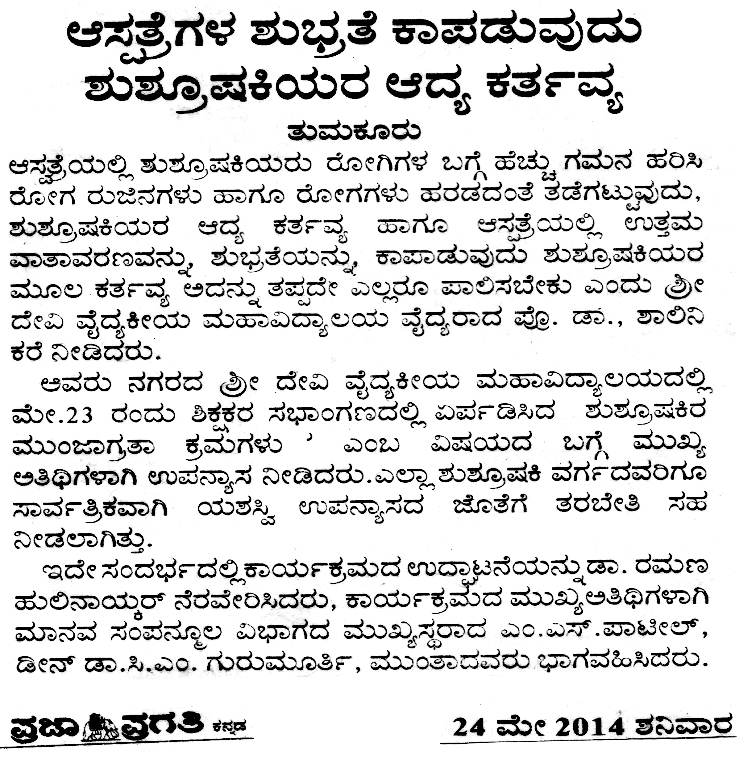 Urban NGOs Meet
Shridevi Institute of Medical Sciences had organized an Urban NGOs Meet in association with Sri satyapremsai Mahila Samaja,SS PURAM Tumkur, and Shabari Urban Women Self Help Group on 27.12.2013.
Dr. Shalini - HOD General Medicine addressed the gathering on diseases caused by eating fast Food.
Dr. Prabhudev - Community Medicine spoke On the Facilities of IP and OP.
Mr.Sathish. P. - PRO & Marketing, Spoke on Insurance Schemes and Patient Care introduced at SIMSRH. He also conveyed the gathering on organising the health camp from SIMSRH in association with NGOs.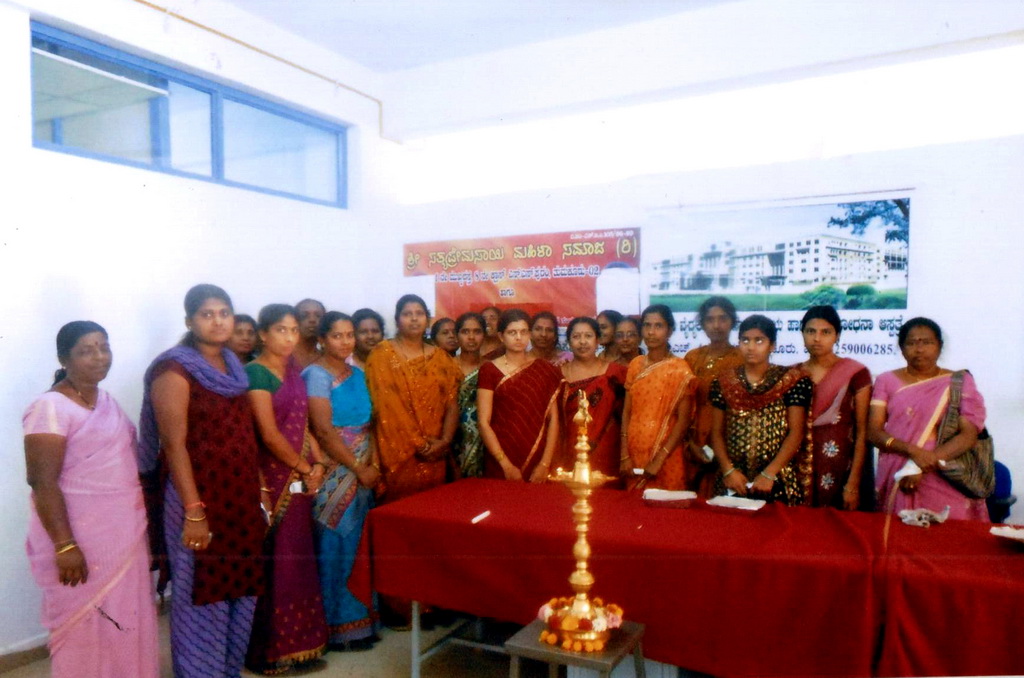 Celebration of 58th Kannada Rajyothsava 2013
Gallery Click Here
Department of ANATOMY - 10.09.2013
Dr. S. D. Desai , Principal, SIMSRH was nominated as the President of conference of 15th Karnataka chapter of anatomists conference held at Sapthagiri Institute of Medical Sciences and Research Centre, Bangalore. In the month of September 2013.
Page 8 of 9
This website was last updated on 10-09-2020, Thursday
Content View Hits : 951523